[June 5, 2020] – What started as an in-room entertainment upgrade and continued as a safety platform through COVID-19 has forged a strong partnership between Florida Hotel and Conference Center and technology provider Sonifi Solutions.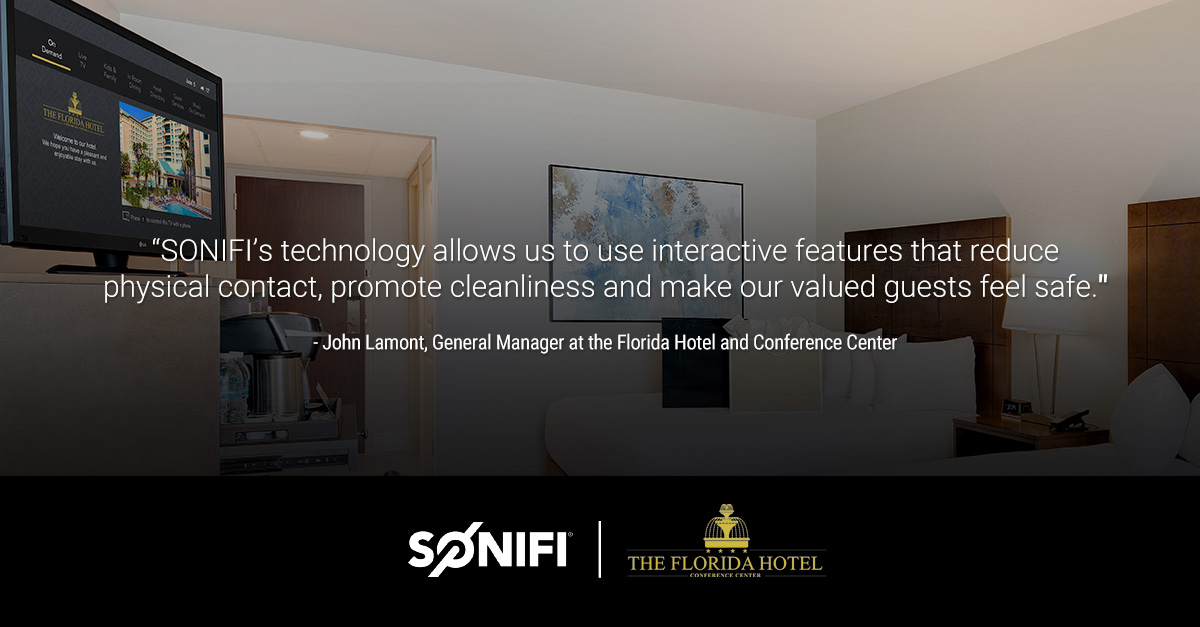 Prior to the coronavirus outbreak, the Florida Hotel and Conference Center worked with Sonifi to create custom interactive TV experiences that meet the specific needs of business guests and conference attendees. Integrations on the new platform also allow guests to use it to order in-room dining, make housekeeping requests and check out from the room, reducing in-person contact. Guests can also stream their favorite content subscription, games and productivity apps to the in-room TV with Staycast.
Sonifi, a longtime partner of the Central Florida Hotel & Lodging Association, was able to leverage existing network infrastructure to deploy the enhanced technology, saving time and money while enhancing the guest experience.
Read the full story on Hotel Business.