Press Release
SONIFI Solutions to Showcase Full Suite of Integrated Technology Solutions at HITEC 2016
News
NEW ORLEANS (June 20, 2016) — SONIFI® Solutions, Inc. invites you to join us at HITEC 2016 as we showcase our products and services with a laser focus on delivering guest satisfaction through multiple touchpoints. Discover hotel services and access the widest breadth of entertainment content, enabled by superior guest Internet services and delivered through SONIFI's products and unparalleled service and support.
"Guest satisfaction is driven by many different factors. SONIFI delivers integrated solutions targeted at addressing these factors and improving the guest experience in a cost effective manner," said Ahmad Ouri, CEO of SONIFI Solutions. "We are seeing brands and properties at varying stages of change but all with an increased focus on guest satisfaction. Our goal is to deliver the right solution to address the specific need."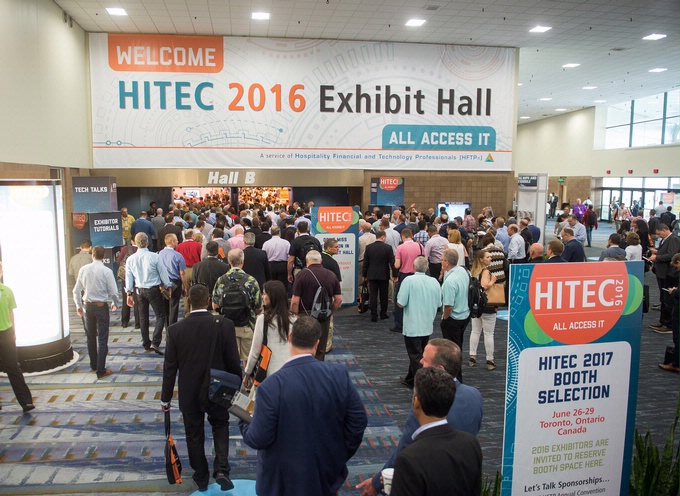 Improving the Guest Experience
Today's guest expects an integrated experience supported by the property's and their own personal technology and content. SONIFI will showcase a full suite of integrated technologies and services enabling hoteliers to cost effectively create, deliver, and support the future of guest entertainment and services.
Internet Services that meet your guest's expectations – fast and reliable Wi-Fi for everything from simple connectivity to over-the-top content delivery. Learn more about SONIFI's DOCSIS based solution.
SoniCast™, powered by Chromecast, enables guests to enjoy 1000+ cast-enabled apps on the largest screen in the room without the need to enter personal information into the hotel TV. Visit HTNG Success Stories to learn how we worked with hoteliers to leverage HTNG standards and improve guest entertainment.
A mobile API that increases the power of hoteliers' apps, so that guests can go from booking to check-in to casting – all with just one app.
A full-featured iTV system that enables guests to learn about the property, view their folio, request room service and submit requests all from the comfort of their room – without having to call the front desk.
New Technologies, Partnerships and Business Models
SONIFI recognizes that hospitality solutions can often be complex and involve multiple vendors. Innovative technologies, strategic partnerships and flexible business models are instrumental in delivering these complex solutions.
Modular solutions enable a brand or property to take advantage of only the services they need.
Research and development bringing emerging technologies like Virtual Reality and Internet of Things to the hospitality industry in relevant ways that improve guest experiences.
Increased focus on forming strategic partnerships across the industry – from system integrators to technology components to new content partners – benefiting hoteliers and guests through innovation and thought leadership.
Flexible business models helping to address the timing, implementation, and value of solutions across your business.
"We have focused the past year on developing solutions to address key gaps within hospitality. As a brand or hotelier, you can take advantage of our entire solution suite or specific components that address a near term challenge. SONIFI's technology innovation, experience, scale and extensive support network create a differentiated foundation for partnership to deliver guest satisfaction," added Ouri.
SONIFI will demonstrate its suite of solutions at the HITEC show, Booth #1101 at the New Orleans Convention Center from June 21 to 23, 2016. For more information or to book a meeting at HITEC, please visit www.sonifi.com.
View press release on PR Newswire.