STAYCAST
The Ultimate OTT Streaming Experience for Hospitality
Amazon has over 100 Million Prime subscribers. Netflix claims over 150 Million subscribers. Hulu holds 30 Million subscribers.  Spotify, Sling, cable subscription mobile apps… your guests already have the content they want when they are traveling. What they really need is access to a bigger screen.
STAYCAST powered by Google Chromecast enables your guests to stream their favorite content from 2000+ apps to the hotel room TV — just like at home.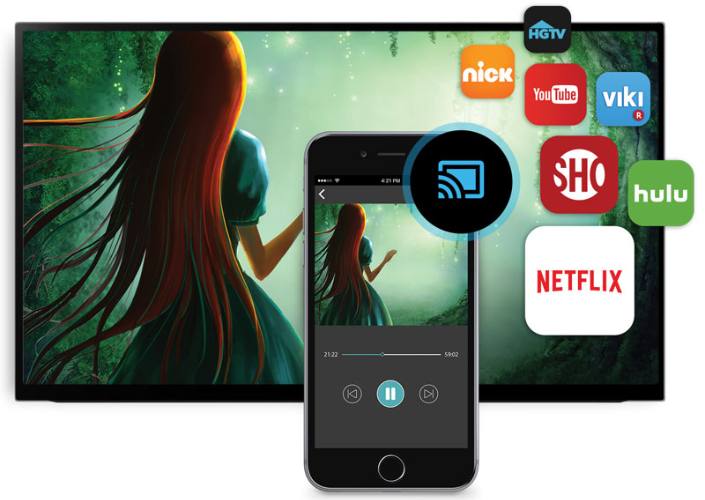 STAYCAST integrates with:
Existing iTV systems (including third party platforms)
Free-To-Guest systems
SONIFI's STAY Interactive systems
Our enterprise grade solution keeps guest credentials private and automatically disconnects guests at checkout. Guests simply tap the Chromecast icon and select the option to disconnect or watch content on their personal device.
Want to learn more?
Discover how STAYCAST delivers the ultimate OTT streaming experience for hospitality