[March 29, 2018] Guests bring on average three mobile devices when checking into a hotel. They expect all of those devices to connect quickly and work extremely well whether they are responding to emails, streaming movies or video chatting. If that connectivity is slow, spotty or nonexistent, guest satisfaction is guaranteed to take a nose-dive. We asked the connectivity experts and here are six mistakes that hotels make when it comes to Wi-Fi on their property.
With the proliferation of devices and streaming requirements, guests will continue to consume more bandwidth. Photo credit: AT&T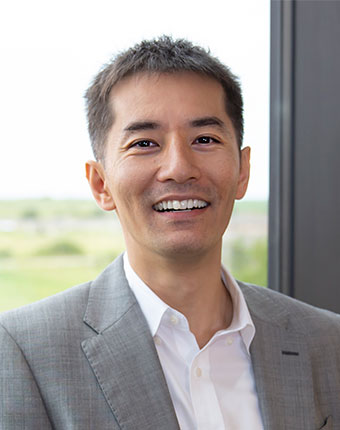 1. Insufficient access points (APs). This is perhaps the biggest problem that the experts agreed on. Enough APs are needed to sustain high-bandwidth applications, such as over-the-top video, said Roy Kosuge, SVP corporate strategy, SONIFI Solutions. "The reason is often budgetary," he said. "Wi-Fi access points are the most expensive component of the guest internet infrastructure upgrade. Installing too few results in gaps in coverage, as well as lack of bandwidth for apps like Netflix."The quantity and placement of wireless access points is the most obvious aspect of reactionary design, said Jason Claybrook, senior manager, marketing and business development for Samsung Networks. Those budget constraints result in a wireless fabric permeated with signal issues. Unfortunately, issues such as coverage gaps are left to hotel guests to discover.
"As a result, problem solving and remediation is often just 'throwing' more APs at issues as they are identified instead of having a solution that can solve simple problems," Claybrook said. "A network that is self-organizing and has machine-learning capabilities and artificial intelligence would solve many connectivity issues by isolating and repairing fault conditions such as radius time-outs."
Kosuge also recommends investing now today to future-proof the property. "Working with a skilled provider that can help design a network that balances cost and coverage will ensure strong guest satisfaction," he said.
2. Cheap products. Due to many users with high needs, the capacity needs to be there. "A conference space in a hotel can hold in excess of 200 concurrent users," said Vijay Patil, network engineer with GX2 Technology. "Higher-end access points are designed to handle this type of load, hence the reason they are significantly more expensive than ones that are bought at a local electronic store. Plus, these type of APs allow for roaming and signal changing to help optimize load balancing and minimize interference."
3. Not having enough bandwidth. Hotels can have the best design and best hardware, but if there isn't enough bandwidth to service the entire property, it will be a bad guest Wi-Fi experience, Patil said. "Some locations getting bandwidth in is a problem, so bandwidth-shaping techniques must be used to help overcome the lack of speed," he continued.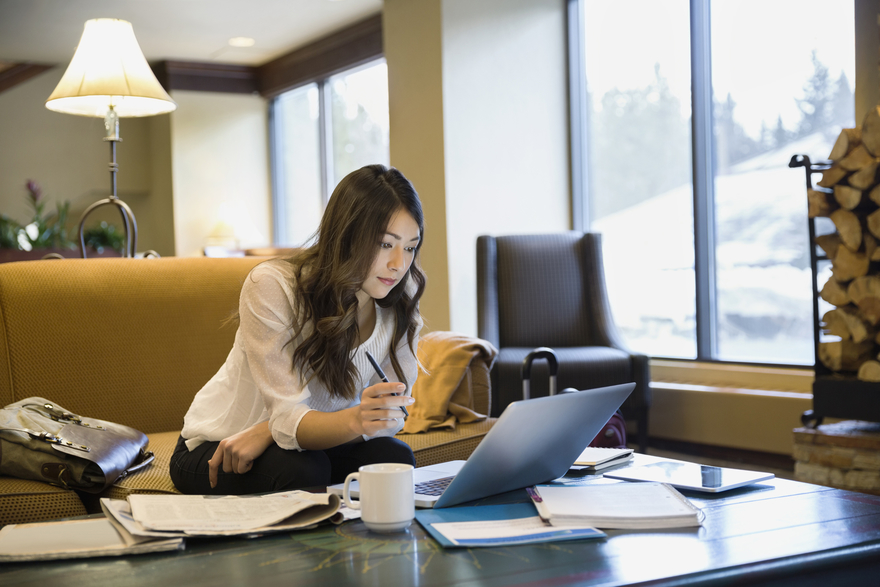 4. Lack of data analytics and guest insights. As property owners know, Wi-Fi can be the No. 1 reason that guests don't return to a property, directly impacting revenue per available room, said Michael Jenkins, AT&T associate VP and hospitality practice lead. "Brands, owners and property managers should view Wi-Fi as a platform for guest insights and analytics for marketing opportunities versus only a cost," he said.
5. Not planning for regular technology upgrades. Hotels should look at Wi-Fi network investments as a four- to five-year life cycle from a technology obsolescence point of view, said Craig Snelgrove, Bulk TV & Internet's VP of business development. "The explosion of bandwidth utilization and number of devices continues unabated, and new standards and technology grow to meet that demand," he said. Hotel should consult with a trusted network provider to determine capital planning and upgrade needs.
6. Not taking advantage of cloud solutions to manage Wi-Fi. Guests want a homelike Wi-Fi experience where they are instantly logged onto Wi-Fi upon arrival without cumbersome logins. "Brands need to deliver a consistent, high-performance Wi-Fi but the challenge is that Wi-Fi has historically been managed in a decentralized way with each property selecting its own hardware and service providers," said Coleen Carey, VP of marketing for Eleven Software. "This made it virtually impossible to deliver consistent Wi-Fi and a single way to authenticate from one property to the next."Today's cloud Wi-Fi-management solutions serve as middleware between the hotel network and other guest information systems like the property-management and customer-relationship-management systems and make it easy to deliver a great guest experience. Real-time dashboards allow for greater visibility and control across all properties.
---
How three resorts improved their Wi-Fi and their guest satisfaction
Three Eldorado Resorts properties recently upgraded their wireless network solutions. Extreme Networks and SONIFI Solutions partnered to implement end-to-end technology throughout three Eldorado properties in Reno, Nev.: Eldorado, Silver Legacy and Circus Circus.
With 20 U.S. properties, Eldorado wanted its connectivity to be consistent, an important part of its overall brand strategy. It is also a central investment to drive positive guest satisfaction scores. Each of Eldorado's three properties had an average of 300 to 400 devices connected at one time, reaching up to 800 devices at the peak.
Eldorado needed a solution that could support greater capacity and coverage and provide administrators with actionable data around network usage and engagement behaviors, leveraging these insights to better service customers.

To support the 815 rooms at the Eldorado Resort and Casino, 576 APs were installed in hotel rooms and throughout the property in just two months. After deploying Extreme's Wi-Fi solution, guest complaints related to connectivity fell 23 percent. Additionally, trouble tickets were reduced to nearly zero per week. Furthermore, the average number of devices connected to the network at the same time rose significantly, with a peak of 3,800 connected devices.
Eldorado's three properties in Reno support more than 4,000 rooms and employees, with average concurrent usage expected to hit up to 6,000 devices. Guests will have the ability to travel between each property and between the various public spaces and guestrooms without any interruption to their Wi-Fi.
Extreme and SONIFI also took security measures to protect Eldorado's network from hacking and disruption. This ensures that guests' personal information is never compromised while supporting thousands of users at once.
---
Hey Alexa: Do I have enough bandwidth for you?
Hotels have been experimenting with consumer-grade voice-control devices such as the Amazon Echo and Google's Home over the past year. But hotel specific devices may be on the horizon, Jenkins said. They may use edge computing to offset bandwidth needs. "With the proliferation of [the Internet of Things], voice control, 4K video and gaming platforms appearing in the room, bandwidth and latency requirements will continue to rise, driving the need for flexible or burstable bandwidth solutions and sound network design," Jenkins continued.
AT&T is working with the various standards groups to help define the impact of these devices and the best approach to an appropriate network design but the question becomes, how much is enough? "Requirements will vary greatly from property-to-property so having a good understanding of guests' needs and requirements will help keep you ahead of the curve," Jenkins said.
Surprisingly the Echo and Home devices actually don't use that much bandwidth, so the effects are minimal, Patil agreed. "It's the video-streaming devices like Chromecast, Apple TV, Amazon Fire and video-game systems which are very bandwidth-heavy devices. For streaming videos, Netflix can run [standard-definition] quality with 3 [megabytes] down, 5MB for [high definition] and 25MB for ultra HD (4K). GX2 recommends 5MB down for a good guest experience."
"We do not expect these devices to have a significant tax to the hotel's connectivity because most interactions are intermittent (versus continuous), and the bandwidth utilized to send and receive voice-based requests is of very modest packet size," Kosuge said.
One exception to this may be streaming music via a voice device—but it's important to note that if the guest is already doing so over the guest Wi-Fi network (via smartphone or casting solution), it would already be happening over the hotel network, regardless of whether it goes through the voice device, Kosuge continued.
While bandwidth may not be an issue, architecture is, Claybrook said. Microsegmentation within the hotel's network is an ideal solution to keep up with increased demands.
The bigger challenge with a hotel providing a voice-recognition platform is in the performance of the product itself, security concerns and the infrastructure needed to respond to a verbal request and provide the services needed, Snelgrove warned.
Read the full story on Hotel Management.