Seamless guest experiences. One provider.
Simplify operations with one experienced provider for all Marriott guest-facing technology.
GRE & TV
Broad array of entertainment & interactivity, plus DIRECTV® HD programming
GPNS internet
Multiple reliable GPNS-certified guest internet solutions via Ethernet, fiber & DOCSIS (coax)
Support
Unparalleled & accessible support system to maximize system uptime
Relying on trusted industry providers like SONIFI eliminates any worries about installation, uptime, or support.
Guest Room Entertainment (GRE)
We'll work with you to deliver guest experiences that are fully featured, seamlessly integrated and up to date with the latest brand standards.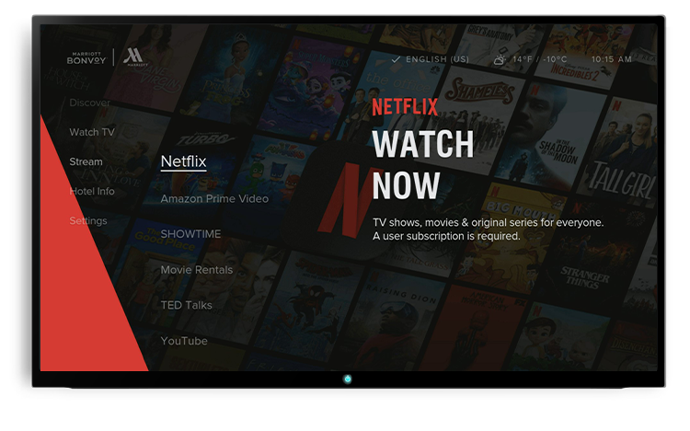 Channel guide
Delivers program descriptions, schedules & simple channel tuning
Hotel info
Showcases photos & descriptions of property services, amenities & local area info
Discover
Displays brand videos & other property-specific content
Stream
Provides built-in access to Netflix, YouTube, Pandora & more
In Theater Movies
Provides access to still-in-theater movies

on demand
MARRIOTT IN-THEATER MOVIES APP
Marriott has selected SONIFI as their exclusive provider of early release window Video On Demand (VOD), delivered over-the-top via an app to the latest brand standard hardware.
Watch the video to see how it works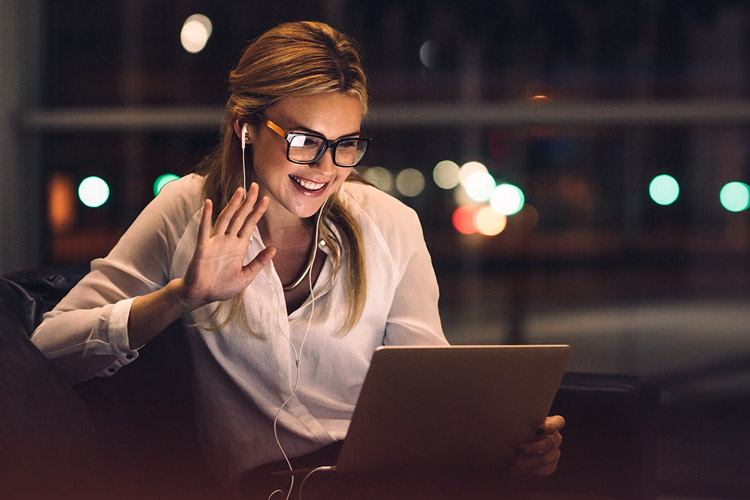 GPNS internet
GPNS merges industry best practices into one common network designed to enhance the guest experience while simplifying your back of house.
Custom network design
Expertise in Ethernet, coax & PON/fiber
Guest satisfaction improvement program
Worry-free reliability
Proactive monitoring & 24/7 network operations center
Technical assistance number for guests and hoteliers
infrastructure upgrades
No Ethernet to your guest rooms? No problem!
DOCSIS leverages existing coax for TV and GPNS
Deliver a high-quality, wired internet connection to the room via the coax cabling in your walls.
No extra cabling required, no rooms out of service
Expert RF signal distribution & improved TV signal quality
Better Wi-Fi that scales easily over time as guest needs evolve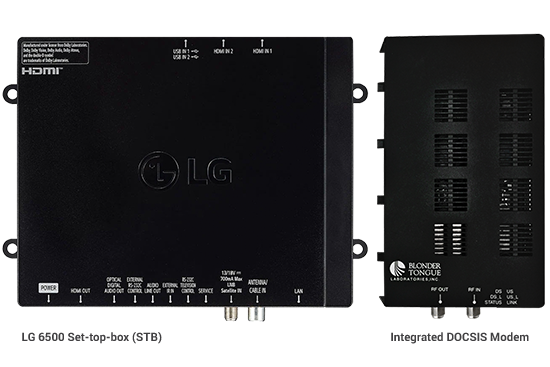 Integrated DOCSIS modem with power over ethernet (PoE)
This cost-effective solution meets current GPNS brand standards.
Aesthetically pleasing & technically efficient
PoE port powers the Access Point (AP) without an outlet
Replace standard modems with this integrated model to add APs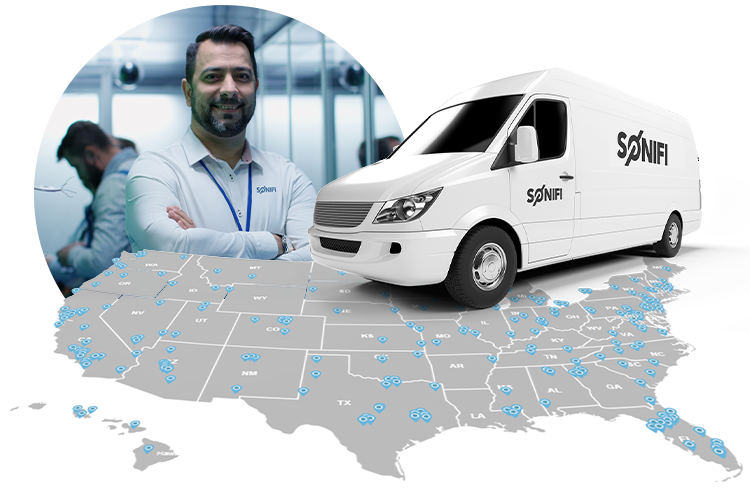 The best in the business
We have the most experienced and most accessible team in the business for a worry-free install, reliable maintenance and responsive troubleshooting.
200+ certified technicians across the U.S. & Canada

24/7 U.S.-based call center staffed every day of the year
Cross-trained to install & maintain multiple services
(GRE, GPNS, FTG & more)
Proactive monitoring & preventive maintenance for increased uptime
High-Quality Installs SAVE TIME AND MONEY
Our nationwide team is experienced with IP, coax, MATV, low-voltage wiring and outdoor plant work to ensure efficient, high-quality execution.

GRE + GPNS: Better together
Successful technology upgrades require hotels to maximize their investment by selecting cost-effective solutions installed with limited service interruptions.
Expedited timeline
Reduced time surveying, contracting & installing
Less disruption
Fewer room visits & service interruptions
More convenience
One provider for service, maintenance, billing & more
Ready to learn more?
SONIFI is certified by Marriott for Guest Room Entertainment and GPNS internet. We are your one provider for hotel room entertainment, internet, streaming and support.