Hyatt Brand Solutions
In-room entertainment, casting, linear TV and HSIA
Seamless guest experiences. One provider.
Simplify operations with one experienced provider for all Hyatt guest-facing technology.
In Room Entertainment (IRE)
Broad array of interactivity & entertainment, including OTT streaming plus DIRECTV® HD programming
HSIA
Multiple reliable high-speed internet access solutions via Ethernet, fiber & DOCSIS (coax) to meet brand standards
Support
Unparalleled & accessible support system to maximize system uptime
In Room Entertainment (IRE)
This brand standard delivers a completely customized and full-featured interactive TV experience that is seamlessly integrated with the World of Hyatt app.
Unified main menu
Elevates features, channel programming information & custom applications
Interactive program guide
Provides program descriptions, schedules & simple channel tuning
Streaming
STAYCAST integrates with the WOH app

, enabling guests to stream their favorite content from 2000+ apps to the hotel room TV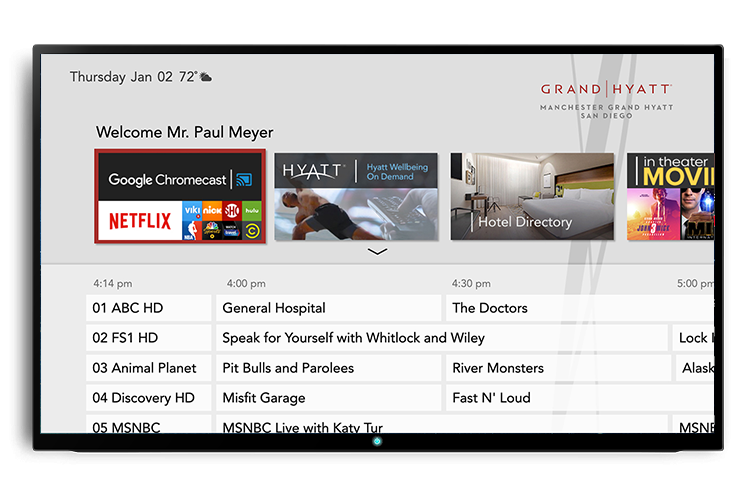 Hyatt-branded content
Includes WOH videos, fitness on demand & other branded content
In-theater movies
Gives guests access to on-demand movies still playing in theaters
Hotel directory
Promotes property services, amenities & local area information with photos & descriptions
streaming from google chromecast
STAYCAST enables endless entertainment with 2000+ apps to stream to the hotel room TV
learn more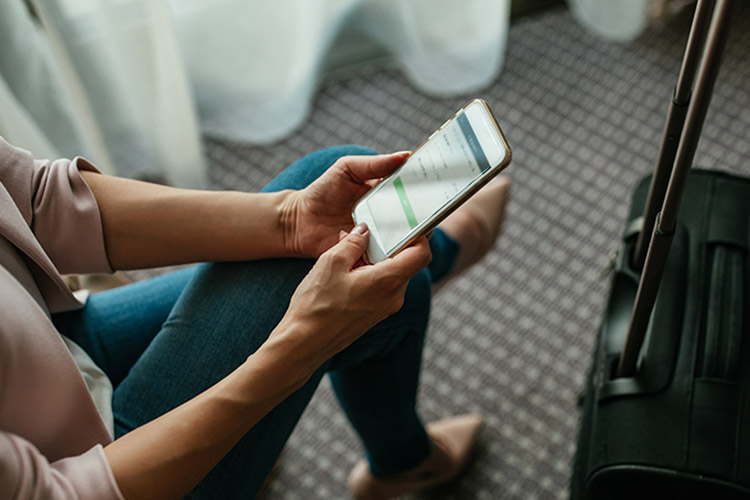 High Speed Internet Access (HSIA)
Our internet solutions enhance the guest experience and simplify your back of house, all while meeting the latest brand standards.
Custom network design
Guest satisfaction improvement program
Worry-free reliability
Proactive monitoring & 24/7 network operations center
Technical assistance number for guests and hoteliers
High-Quality Installs SAVE TIME AND MONEY
Our nationwide team is experienced with IP, coax, MATV, low-voltage wiring and outdoor plant work to ensure efficient, high-quality execution.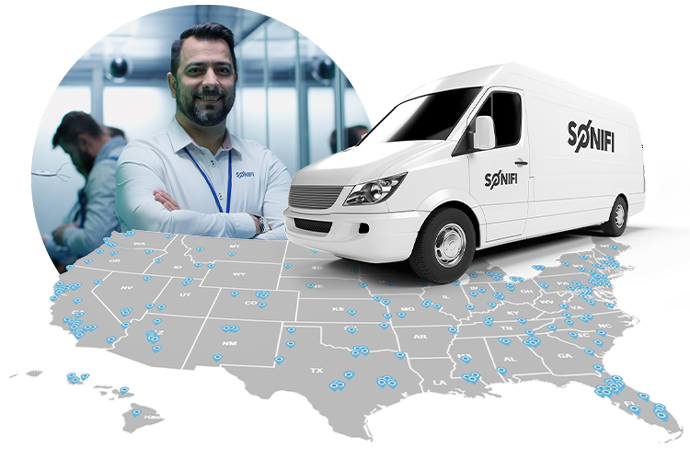 The best in the business
We have the most experienced and most accessible team in the business for a worry-free install, reliable maintenance and responsive troubleshooting.
200+ certified technicians provide efficient on-site support
Mobile parts warehouses strategically located throughout the U.S. & Canada
24/7 U.S.-based call center staffed every day of the year
100+ installation contractors cross-trained to handle multiple services (IRE, HSIA, FTG, streaming & more)
IRE + FTG + HSIA: Better together
Successful technology upgrades require hotels to maximize their investment by selecting cost-effective solutions installed with limited service interruptions.
Expedited timeline
Reduced time surveying, contracting & installing
Less disruption
Fewer room visits & service interruptions
More convenience
One provider for service, maintenance, billing & more
Ready to learn more?
SONIFI is certified by Hyatt for In Room Entertainment and HSIA internet. We are your one provider for entertainment, internet, streaming and support.