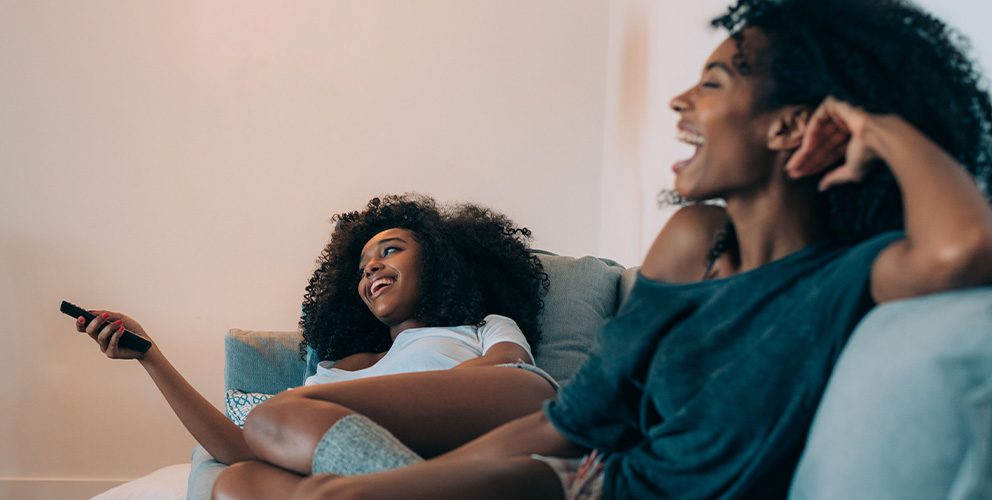 Entertainment
Broadest selection of entertainment for hospitality
Offer the content guests want most
Video on demand
Provide exclusive, early-release movies on demand from our platform or as part of yours
OTT streaming
Enable guests to stream their favorite content & apps from their personal devices with STAYCAST
DIRECTV free-to-guest
Deliver leading programming packages to every area of your property
VIDEO ON DEMAND
Premium content on demand
Available on-site or via OTT streaming
Exclusive still-in-theaters and early release movies
Kids & family entertainment
Health & wellness programs
Enterprise architecture
No subscriptions required
digital locker
In partnership with Hollywood studios, SONIFI provides guests the opportunity to purchase digital copies of on-demand content during their stay. Purchased movies are accessible via Movies Anywhere and VUDU.
free-to-guest
Largest DIRECTV distributor for lodging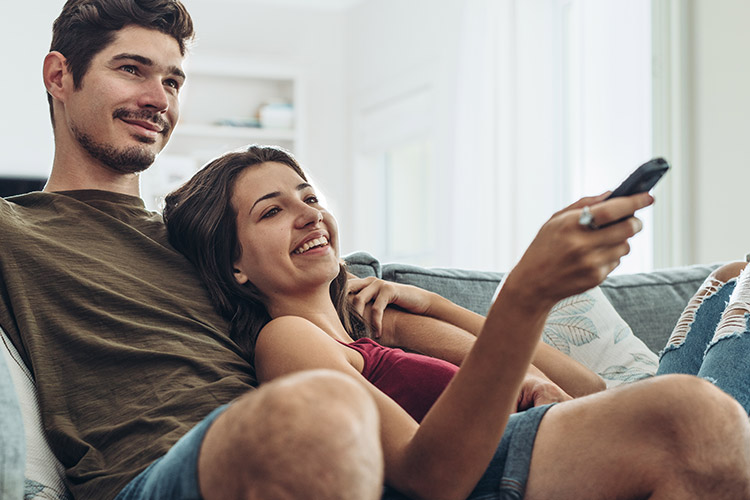 We proudly partner with DIRECTV to deliver the highest quality HD linear programming and entertainment.
HD and 4K programming
Packages for any size property
Exclusive rebates & incentives
Channel management for custom lineups
Large network of experienced field techs
Remote support available 24x7x365
Optimize your entertainment lineup
streaming from google chromecast
STAYCAST enables endless entertainment with 2000+ apps to stream to the hotel room TV
learn more

OVER-THE-AIR Linear TV Channels
Deliver Live, High-Definition Local Channels
The most-watched content
All major networks in all markets, plus secondary channels delivering various genres to your guest rooms and public spaces
Reduce expenses
Monthly recurring fees are lower than satellite or cable. Plus it's TV agnostic, commercial TVs are not required.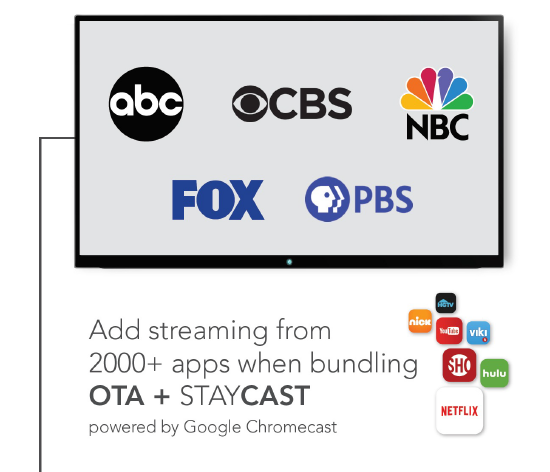 Maximize uptime
Reduce rain fade and programming dispute issues with uninterrupted access.
Minimize service times
Simple installation and configuration. Includes remote signal monitoring.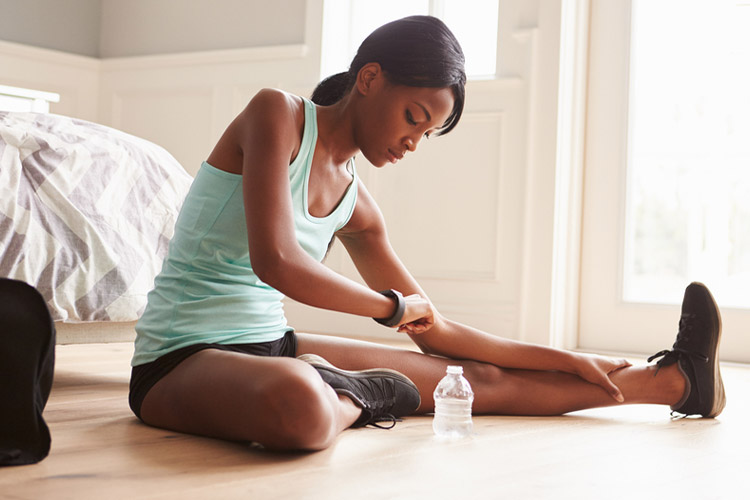 Fitness on demand
Delivers a wide selection of on-demand, in-room workout options — including yoga, barre and general fitness — for guests to use during their stay. Providers include:
Ready to learn more?
See how our entertainment solutions can improve your guests' experiences.