Today's guests want more than just cable stations and some pay-per-view movies from their guestroom televisions. They want the capability to stream their favorite shows and movies via their smartphones. Nobody wants to watch the latest episode of the hot HBO series or the new arrivals on Netflix on the small screen of their iPhone or Android device, while the 40-in. TV in their room stands idle.
STAYCAST by SONIFI Solutions, powered by Google Chromecast, allows guests to cast content from more than 2,000 apps—including major platforms like Netflix, Disney+ and Hulu, as well as just about any category of interest like games, sports, kids programming, international programming, wellness and fitness, among others. Launched in April 2016, the platform has been deployed in more than 300,000 rooms globally.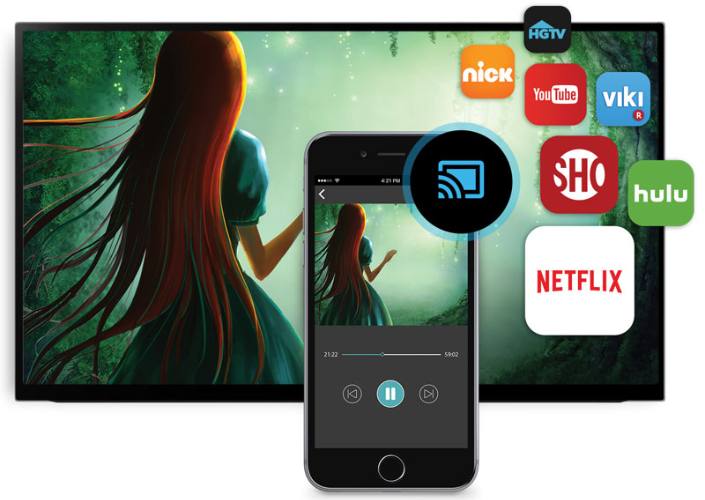 "STAYCAST was the first enterprise-grade casting solution on the market for hospitality when it launched in 2016," said Ahmad Ouri, CEO, SONIFI. "Our forward-thinking engineering team, ongoing UX enhancements and around-the-clock support has made STAYCAST the go-to streaming solution for hoteliers to deliver best-in-class offerings that meet guests' changing expectations and viewing habits."
He continued, "For hoteliers, STAYCAST is an affordable solution in terms of both CapEx and OpEx with reliable service, 24/7 support and reporting for insights into their guests' behaviors. It is compatible with both Android and iOS, with a flexible wired or wireless configuration on most TVs. For guests, it is safe, simple, and secure. SONIFI has continually refined the solution to make it easier to cast, evolving from a separate app, to online pairing, to automatic WiFi pairing with their mobile device and the in-room TV. It is the same user experience for streaming content in the home and the hotel—guests are already familiar with its functionality, and they don't need to enter any personal login credentials."
He also pointed out that guests can connect multiple devices, cast to any or all of the TVs in their room, still use their phone for other functions while casting, watch their content on their schedule and immediately cast from new apps without the need for hoteliers to license new apps or regularly run any software updates. And once they check out, their devices are automatically disconnected from STAYCAST.
"Behind the scenes, SONIFI also provides proactive monitoring of the system and signal strength, remote maintenance and guest use reporting," said Ouri. "We also test early versions of new software updates to ensure updates do not disrupt the guest
experience."
According to the CEO, 1,400 sites around the world currently have STAYCAST deployed, in all chain scales, from economy to luxury, independents to global brands. Clients include Hyatt, Omni Hotels & Resorts, Hard Rock, Four Seasons, Kimpton and Loews.
The ongoing pandemic has brought more clients to the fold since guests have been confined to their rooms for longer periods of time.
"They're looking for entertainment, distraction, in-room wellness and familiar comforts of home," said Ouri. "[Guests] have been casting for more than double the amount of time compared to pre-pandemic data. What they're casting is diversifying, too; guests have cast content from more than 1,800 unique apps since STAYCAST launched."
Ouri, who has been the company's CEO since 2015, has learned a lot about guest-facing technology during his time at SONIFI.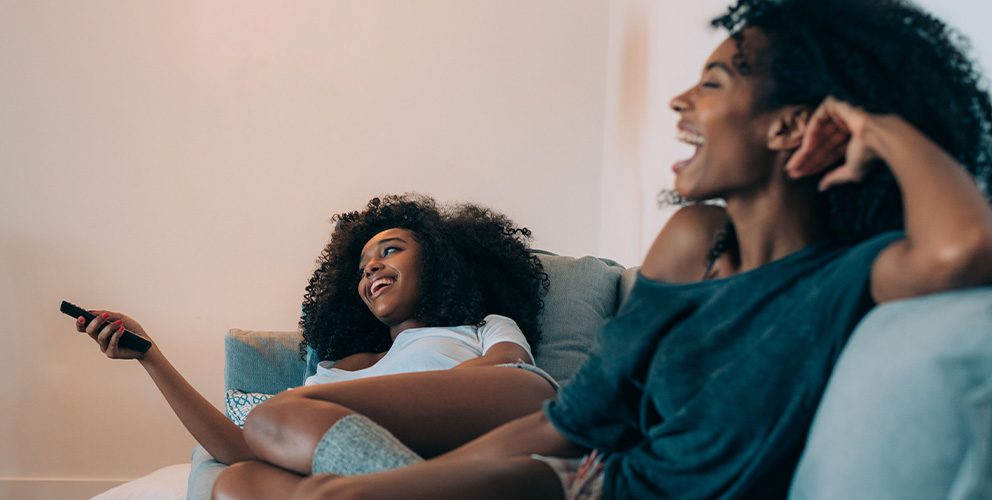 He said that, first and foremost, for guest-facing technology to positively impact the guest experience, it has to be secure, familiar, reliable and compatible with both iOS and Android, and that digital hospitality has become a trend in the industry.
"Much like the health industry has adopted the idea of digital health, we need to consider how digital technology is not just part of the hospitality transaction, but also the service delivery," he said. "There's an opportunity for us as an industry to adopt the idea of digital hospitality at every touchpoint in the guest journey. When you think about pre-stay activities, most are primarily digital now, with research and booking occurring online or via mobile."
However, he pointed out "on-premises activities are much less digital in nature. Hotels traditionally rely on the front desk, operator line or a concierge to handle guest interactions. Many of these routine interactions can be handled via digital interfaces, be they on-screen, voice or behind the scenes. Digital options are becoming more and more commonplace in all aspects of our lives—think air travel, transportation, grocery shopping and food ordering. Guests expect the same advancements during their hotel stay with technology that's safe, secure and simple. Much of this had been considered experimental nice-to-haves pre-pandemic and had generally seen low adoption. But this is the opportunity for the industry to evaluate the full continuum of digital hospitality as a mainstay way of doing business well beyond COVID-19 recovery."
SONIFI's partnership with Google has expanded to include Google Assistant services for hospitality via the Google Nest Hub and its partnership with Volara. "SONIFI is an approved system integrator," noted Ouri, "meaning we are one of two companies that can sell, install and support hospitality clients who elect to offer the Google Nest Hub at their hotels."
He added, "What's interesting about the Google voice product is the touchscreen, which enables responses to voice requests to be delivered in voice and visual form. This is particularly helpful when using interpreter mode for guests who speak different languages, and for requests like directions or menus that are more suited to a visual display. Guests can also forward answers to their phones to take it with them."
Privacy is top of mind for guests when using internet-enabled devices, and Ouri said that the Google Nest Hub for Hospitality has no camera, does not store audio or link to a guest account, and clears activity at checkout.
As the CEO pointed out, SONIFI has much more in store for the hospitality industry. "Our new SORA iTV platform not only offers the best-quality entertainment, it also delivers a responsive, intuitive and streamlined market-leading user experience," said Ouri. "PMS integrations create revenue-generating opportunities for hoteliers, and enhance the guest experience with features they want most."
Other in-the-works projects include a variety of smart room integrations from Telkonet and others, in-room fitness content from Three Sages and real-time location technology from TraknProtect.
"Above all, though, SONIFI is working to help hoteliers balance what technology they want to implement at their property, and what's physically and financially feasible for them right now," said Ouri. "Our mission at SONIFI is to simplify technology for our customers, and seamless integrations are a key part of that."
Read the full article on Hotel Business.