Using voice to access guest amenities
With Google's new hotel solutions, travelers can use a Nest Hub smart display in their hotel room to play music, order fresh towels, check out, control the TV, and much more. Give your guests a more helpful in-room experience while freeing up your staff to support guests in other ways. This new offering is available through approved systems integrators Volara and SONIFI.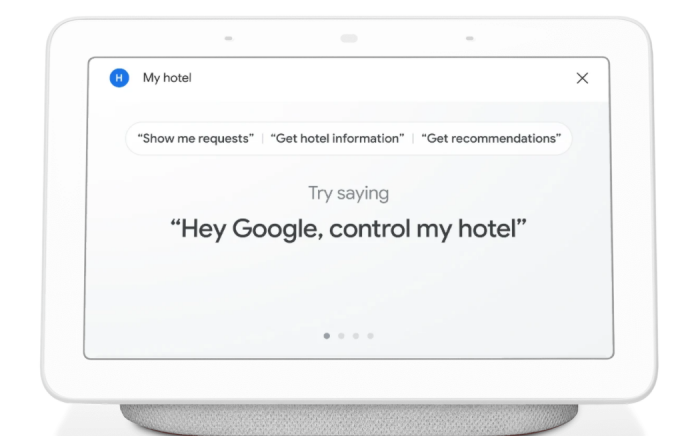 Customize your panel – This hotel branded panel helps guests get information & recommendations from the hotel or request items from the front desk.
Listen to music – Guests can play music, podcasts, and news from services like YouTube Music.
Watch videos – Guests can enjoy content from YouTube.
Get the weather – Check the local weather and upcoming forecast for any location, just start with "Hey Google".
Set an alarm – Set and manage alarms and timers for waking up & getting things done.
Get mid-stay feedback – Use a mid-stay survey to check in on your guests and ensure they are taken care of during their stay.
Voice controlled technology – Google Nest Hub delivers a voice-controlled experience to enhance guest comfort within the room.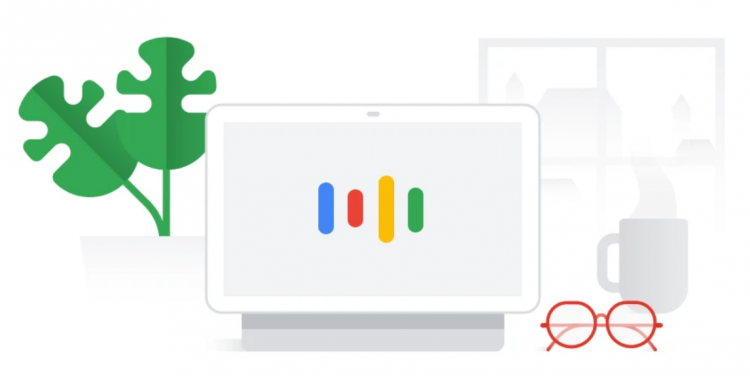 Respecting guest privacy
Google's new hotel solutions are designed to help make your guests comfortable using the Nest hub throughout their stay.
No camera
Physical mic mute switch
No audio is stored
Activity is not linked to guests' Google accounts
Activity is cleared from the device when it is reset for the next guest
Enjoying the best of Google at hotels
Today you can experience the best of Google at hotels including Fairmont Princess in Scottsdale, Dr. Wilkinson's Resort in Calistoga, Gale and Shelborne South Beach in Miami, Gansevoort Meatpacking and Synergy Chelsea in New York City, Hotel Zena and Viceroy D.C., as well as Village Hotels in the U.K.  Additional hotel partnerships coming soon.
Google has partnered with trusted system integrators, including Volara and SONIFI, to help customize this system to your business and branding needs.
. . .
If you want to learn more about bringing the best of Google to your hotel, contact SONIFI to learn more.
Google's new hotel solutions have also been featured on: