LOS ANGELES (June 19, 2018) — SONIFI Solutions today announced a major step in extending its solutions for a smarter enterprise by delivering voice-activated room controls powered by Volara. The integrated experience allows users to make requests, control the room environments, and access information using proven technologies such as Alexa for Hospitality, announced by Amazon today. SONIFI will make this solution available as part of its core lineup of hospitality solutions for customers.
The partnership also includes technology integrations that combine SONIFI's guestroom technology and Volara's voice activation capabilities to drive a more seamless and enhanced guest experience, as was recently launched at the Fairmont Scottsdale Princess, a AAA Five Diamond resort spread across 65 acres in the Sonoran Desert of Scottsdale, AZ.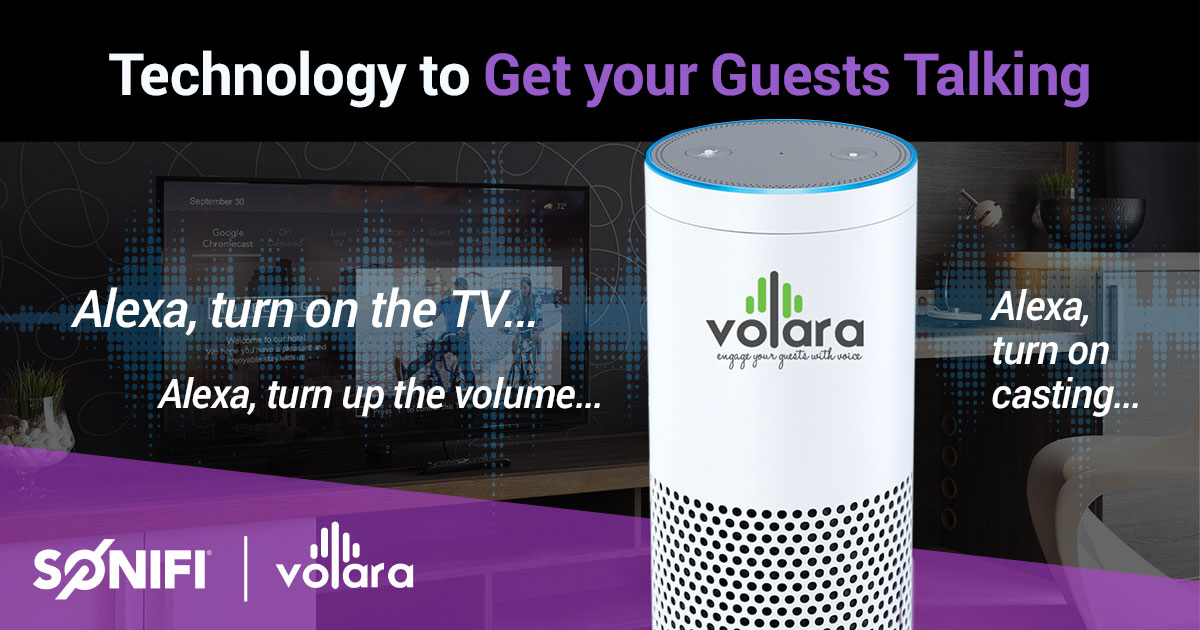 The property is among the first to offer guests a hands-free, voice-activated calling feature via Alexa for Hospitality. This voice-enabled amenity is customized to the Princess hotel and located only in premium rooms. Guests may ask the Alexa any myriad of questions or requests, from scheduling turn-down service, to playing music, dialing the Concierge Desk or asking the best place for a great steak.
"The possibilities of combining video and voice to deliver guest experiences are quite powerful," said Roy Kosuge, Chief Commercial Officer for SONIFI. "We're excited to be working with Volara's innovative team to exceed guest and hotelier expectations."
"We're thrilled to be working with SONIFI, given the robust array of solutions they already offer in hospitality," added David Berger, CEO of Volara. "It's a natural alignment for our respective customers."
SONIFI Solutions and Volara will be conducting joint press interviews at HITEC Houston at booth #1501 to discuss this announcement and other joint solutions planned for the future.
View press release on PR Newswire.
. . .
SONIFI's partnership with Volara has also been featured on: