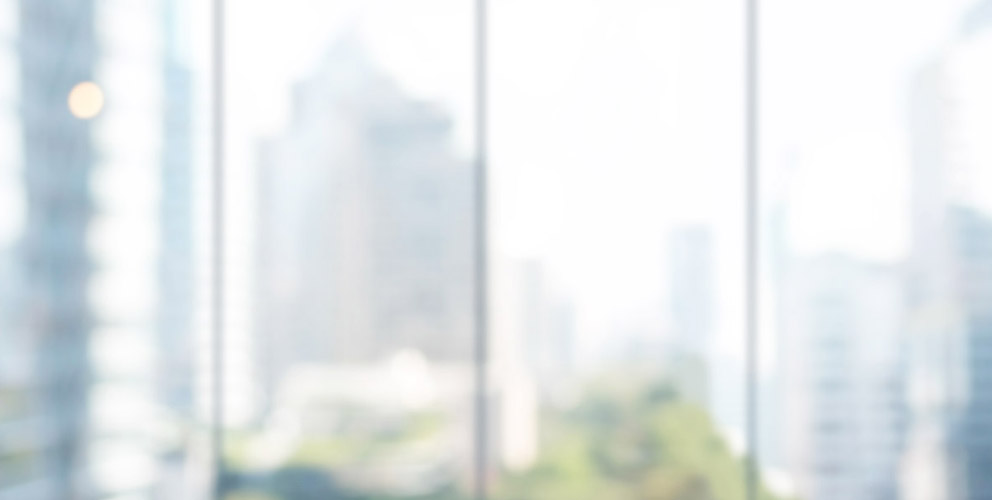 SONIFI leadership
SONIFI is backed by the best professionals in technology, hospitality and innovative solutions. Our team is leading the industry in creating seamless in-room technology experiences that lead to lasting guest satisfaction.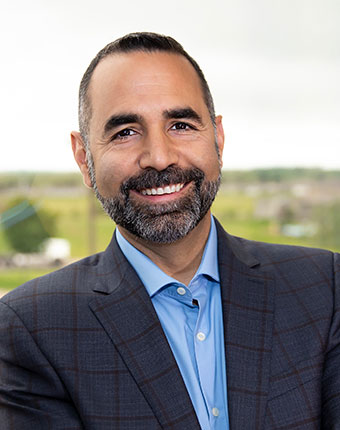 Ahmad Ouri
Chief Executive Officer
Ahmad Ouri is Chief Executive Officer for SONIFI® Solutions, Inc. Since taking this role in January 2015, he has leveraged a culture of innovation rejuvenating the company's growth and performance.
The development of patented new technology while under his direction includes STAYCAST, an industry-leading, first-to-market streaming solution created in partnership with Google Chromecast.
SONIFI's Healthcare business in the past 3 years grew significantly from start-up levels to a business with a solid growth trajectory. He also influenced growth by expanding servicing contracts and positioning SONIFI as the first provider to offer a cost effective coax-based Wi-Fi solutions (DOCSIS).
Prior to joining SONIFI, Ahmad was CEO of Technicolor's out of home advertising business. Previously he held other executive roles for Technicolor including CMO and CTO as well as business leadership roles at global conglomerate Philips Electronics. He carries degrees from the University of Utah which include an MBA, and Bachelor of Science degrees for Electrical Engineering and Mathematics.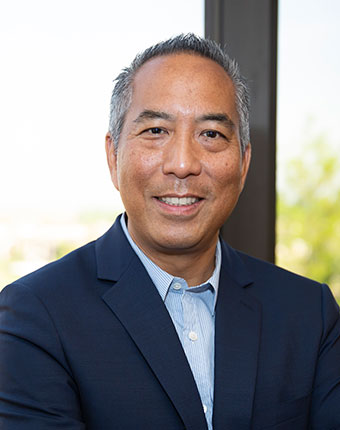 John Chang
Chief Financial Officer
John Chang brings more than 25 years of experience as a top finance executive in numerous multinational corporations to SONIFI as Chief Financial Officer. In his role, Mr. Chang oversees all aspects of finance, planning, budgeting, reporting, financial/operational controls, cash management and deal analysis. Since he joined SONIFI in March 2015, John has modernized the company's aged enterprise platforms and streamlined operations.
Prior to SONIFI, John served as the Sr. Vice President and Head of Finance for Hasbro Studios, which he joined in 2013. Hasbro Studios develops, produces, and distributes film and television shows based on their world class brands. John was instrumental in restructuring the financial operations at the Studio and growing the film and digital initiatives.
Before joining Hasbro Studio, John was with BBC Worldwide Productions and served as Sr. Vice President and Head of Finance, where he helped grow the company to over 10 shows in current production including Dancing with the Stars. John also sat on the Board of Directors for two production companies in the UK and opened a production studio in Wales. John's breadth of experience and knowledge in content and distribution strengthens our strategic, financial and operational management capabilities.
Prior to BBC Worldwide, John was Chief Operating Officer and Chief Financial Officer for International Media Group, a portfolio company of a $9 billion private equity firm. John also spent 15 years at The Walt Disney Company where he was Vice President of Finance and Planning; he also served as the Head of Finance for Walt Disney Internet Group International and assisted in launching the division. He graduated from the University of California, Santa Barbara.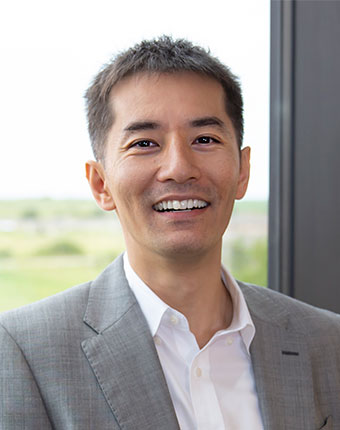 Roy Kosuge
Chief Operating Officer
Roy Kosuge serves as Chief Operating Officer for SONIFI. He currently oversees the commercial and operational functions across the enterprise, including sales, marketing, implementations, and service. Roy joined SONIFI in 2016 and brings 20 years of leadership in technology, media, and finance. During his time at SONIFI, he previously held the roles of Chief Commercial Officer and General Manager of SONIFI Health.
Prior to joining SONIFI, Roy was Principal at Syncom Venture Partners where he managed investments into companies spanning digital media, web & mobile technologies, and enterprise data. Roy also brings innovation experience in the IoT sector, having served as Head of Operations for Happiest Baby, where he helped to launch an innovative connected product for the smart nursery. Roy previously held strategic planning and corporate development positions at Universal Music Group where he led content licensing, M&A and strategic initiatives for the largest music company, as well as at AT&T where he developed strategies for the broadband internet business. Roy graduated from Harvard University.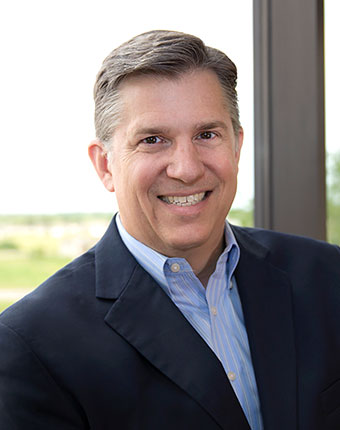 Todd McHenry
General Counsel & Corporate Secretary
Since July 2016, Todd McHenry has headed SONIFI's Legal Department as General Counsel and Corporate Secretary. During the past three years, Todd was engaged by Sony Interactive Entertainment Network America LLC, where he was part of the launch team for the PlayStation™ Vue Internet-based television service.
Todd previously led the global legal team for DTZ Global, a world-wide real estate services company. He was International Group General Counsel for DaVita Inc., and the SVP and General Counsel for Raley's, a multi-billion-dollar grocery retailer and distributor in California and Nevada. Todd also spent nine years with the Walt Disney Company in Japan as SVP – Regional Counsel, Asia-Pacific, and in the US as SVP-Business Affairs, Disney Consumer Products. Earlier in his career he was in private practice with the global law firm of White & Case.
Todd received his BA degree in Music from Yale University and his JD from the University of California's Hastings College of the Law. He studied Japanese at the Kansai University of Foreign Languages, and International Business Transactions and European Community Law at the Temple University Law in Japan Program, where he also served as an adjunct Professor of Law.
Nick Clessuras
SVP Sales
Nick joined SONIFI in September 2013 as Vice President of National Accounts where he oversaw the management and sales of key strategic accounts in the casino and hospitality markets. After excelling in that role for two years, Nick was promoted to Senior Vice President of Sales in October 2015 where he is responsible managing a sales team of 20+ while broadening strategic relationships and sales for SONIFI's North America account base. Nick executes a solution-based selling philosophy to further develop the hotel's guest experience along with creating new partnership opportunities.
Prior to joining SONIFI in 2013, Nick was Senior Director, Telco Sales for DIRECTV®. Under his leadership the Telco Sales Division accounted for over $2.5 billion in annual revenue and over $500 million in annual profit. His background also includes positions with TiVo and U.S. Cellular.
Mr. Clessuras holds a Bachelor's degree in Business Administration from East Carolina University and is based in New York City.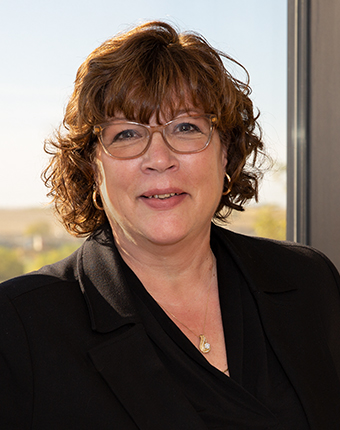 Kim Edwards
SVP Human Resources
As the senior vice president of human resources, Kim Edwards oversees the systems, strategies and programs for the SONIFI employee base.
Kim has more than 20 years of HR experience at both mid-size and Fortune 500 companies, including leadership positions at Hewlett-Packard, Dollar General, Zale Corporation, Innovation Group, Progress Residential, and Teague Nall and Perkins.
A constant champion of a company's people and community, Kim has implemented innovative programs that improve employee engagement and talent recruitment, enhance company culture, reduce turnover, and increase efficiencies with streamlined HR systems and processes.
Having supported various industries — including contact centers, technology, retail manufacturing, supply chain, and insurance — Kim understands business complexities and has proven to be a trusted partner in a company's success by linking business strategies with people strategies.
Kim graduated with honors from the Toronto School of Business in Business Administration and Human Resources.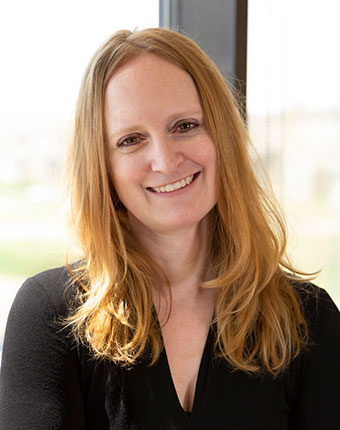 Kara Heermans
SVP Product Management & User Experience
Kara Heermans is responsible for managing the company's product strategy for existing and future products. Her main responsibilities include identifying new product opportunities or enhancements, product definition, market and product analysis, management of product development from concept to market launch, and product lifecycle management. She also oversees the development and design of the user experience.
Heermans joined SONIFI in 2005 as the Manager of Multimedia, then in 2011 shifted to the Director of Interactive Design. She transitioned to her role in Product Manager in 2015.
Heermans holds a Bachelor of Arts degree in Media Studies from Penn State University.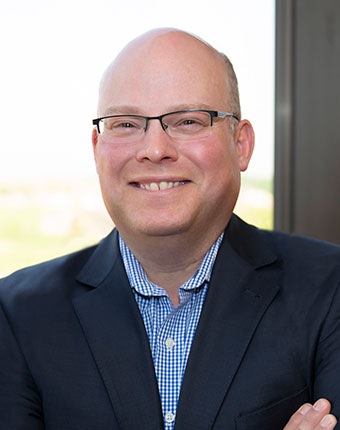 Paul Johnson
SVP Strategic Accounts & Internet Services
Paul Johnson is responsible for building and maintaining relationships with SONIFI's Strategic Accounts and provides each customer with a comprehensive set of products, services and solutions that best fit their business needs. Paul joined SONIFI (formerly LodgeNet) in 1996 and brings a broad range of engineering, product management and sales experience to the team. Over the last 23 years in these various roles, Paul has effectively bridged the gap between the ever changing landscape of technology and the business needs of SONIFI's partners.
In 2019, Paul assumed overall responsibility for the Internet Services portion of SONIFI's business. Major areas of focus over the last year include maintaining and improving the quality of service provided to SONIFI's internet customers as well as scaling the overall business in order to meet the needs of this segment.
Paul holds a B.A. from Augustana University in Computer Science and Business Administration and is based in SONIFI's operations headquarters in Sioux Falls, SD.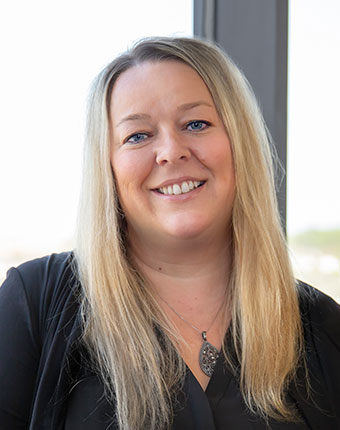 Jen Leslie
SVP Content & Advertising
Jennifer Leslie is responsible for content and advertising. This includes licensing and delivering the Video on Demand and linear content, managing affiliate relationships with the premium channels and networks as well as managing the advertising business.
Leslie joined SONIFI in 2013. Prior to joining SONIFI, Jen was General Manager at DISH Network responsible for the Pay-Per-View and Video on Demand teams as well as International marketing.
Leslie holds a bachelor degree in Marketing from Metro State University in Denver and is based in Denver, CO.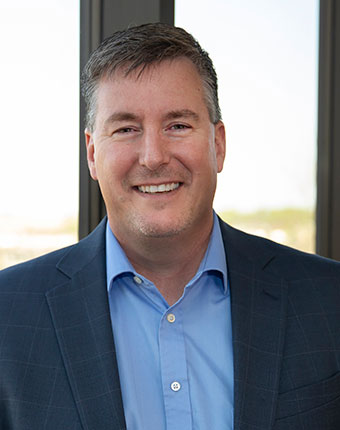 Neal Nachtigall
VP Engineering
Neal Nachtigall is the vice president of engineering for SONIFI. In his role, Neal is responsible for leading the design, development and delivery of innovative and impactful technology solutions for hospitality, healthcare and commercial settings. Since joining SONIFI in 2018, Neal has partnered with our talented team of engineers to advance the technology and capabilities of our products to elevate guest and patient experience and outcomes. His leadership is guiding industry standards for education, entertainment, interactive and on-demand platforms and technology.
Neal brings more than 20 years of product development and innovation experience. Prior to joining SONIFI, he directed the creation of health engagement solutions at Sanford Health that are now used by students and families nationwide, and he led product development at GE for technology solutions that are deployed in hospitals globally.
Neal holds a master's degree in computer science.
SONIFI | Simplify
Let SONIFI simplify the influx of technology solutions so you can achieve your core mission.