LOS ANGELES (June 13, 2018) – SONIFI Solutions announced a collaboration with Telkonet, Inc. to make hotel rooms smarter and more connected, by combining energy management solutions with in-room guest entertainment systems.
Telkonet's EcoSmart technology uses intelligent automation and communicates a room's accurate occupancy status to thermostats, lights, signage and other integrated in-room devices. This feature was recently installed at The Diplomat Beach Resort, Curio Collection by Hilton in Hollywood, Florida. The newly renovated property sits oceanfront along the Gold Coast.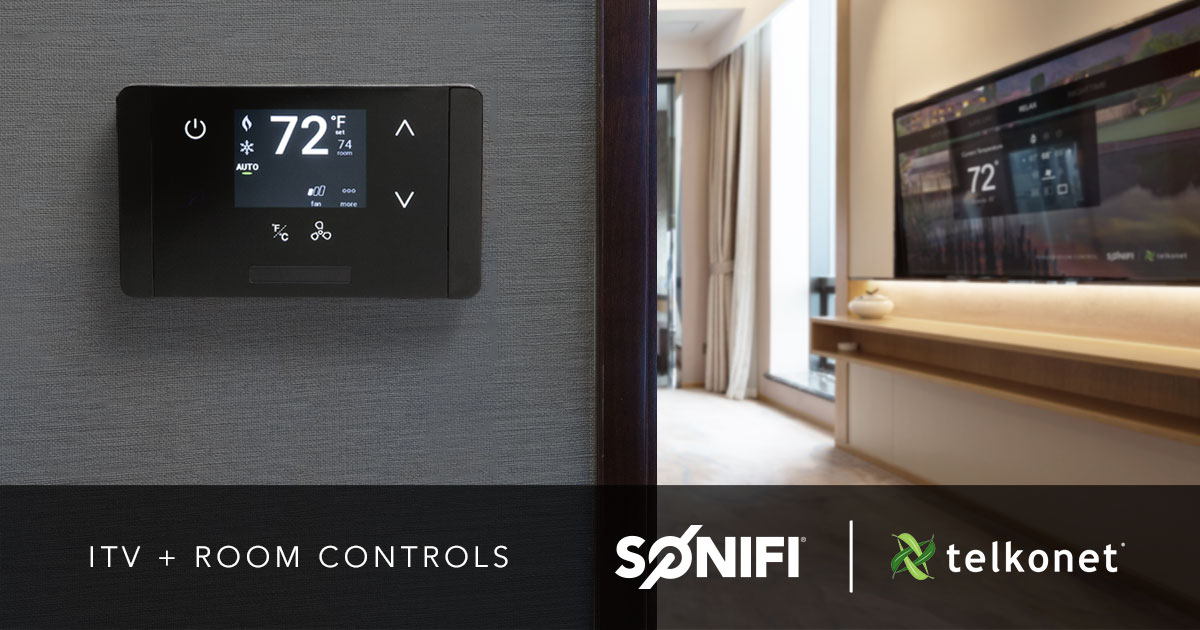 "Many of our guests spend time outside of their rooms enjoying our beachside amenities," said Nelson Garrido, SVP of IT Thayer Lodging, Brookfield Properties, "so powering off the television and other controls while guests are away will have a big effect on our energy consumption."
Other collaborative integrations currently being deployed include the ability for guests to change in-room environmental settings via SONIFI's STAY Interactive Television interface. This innovative ability to change the thermostat from anywhere in the room using an easy-to-use display provides increased guest satisfaction for hospitality properties.
"SONIFI aims to simplify technology for hoteliers with innovative and integrated solutions that make an impact without affecting their operational procedures or requiring a lot of staff attention," said Kara Heermans, VP User Experience & Product Management. "Teaming up with Telkonet is a unique opportunity to offer our clients a simple and automated energy management option delivering sure savings."
Jason Tienor, Chief Executive Officer of Telkonet noted "We have a mission to maximize energy efficiency for building owners and managers while offering exceptional experiences for guests. SONIFI has been a fantastic partner in enabling those goals."
View press release on PR Newswire.