LOS ANGELES (January 20, 2015) — SONIFI® Solutions, the leader in comprehensive, innovative, flexible and dependable digital engagement and technology solutions for the hospitality and healthcare industries, today announced that it has named media and technology veteran, Ahmad Ouri, as Chief Executive Officer.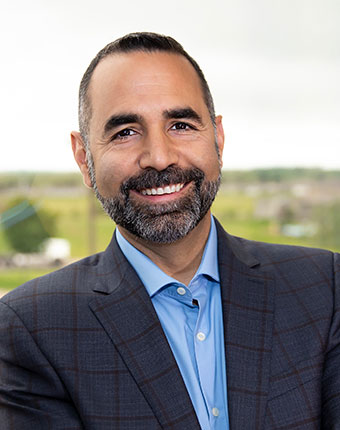 Ouri brings a tremendous wealth of experience and knowledge in technology, marketing, operations, and sales to his new role as SONIFI CEO. During his 13-year tenure with digital innovator Technicolor, Ouri held multiple leadership roles including CEO of IZ-ON Media (Technicolor's Digital Signage Division), Chief Marketing Officer, and President of Digital Cinema and Content Services divisions, which managed worldwide visual effects, post-production and distribution services. Prior to Technicolor, Ouri spent eight years with Philips Electronics.
"2014 was truly a seminal year in the evolution of SONIFI, and I am thrilled to be joining the organization at this exciting time," Ouri stated. "The hospitality and healthcare industries are undergoing rapid changes in technology and consumer preferences and SONIFI has the necessary capabilities and skills to be an innovator and trusted technology solutions partner to the entire industry."
"Ahmad has a proven operating track record in providing innovative technology solutions to customers in a variety of industries and I am confident in his ability to deliver those creative solutions to both the hospitality and healthcare industries," said Richard Welch, SONIFI board member and Principal at Colony Capital, LLC. "We fully expect Ahmad to not only continue, but also improve upon the record sales achieved in 2014."
View press release on PR Newswire.