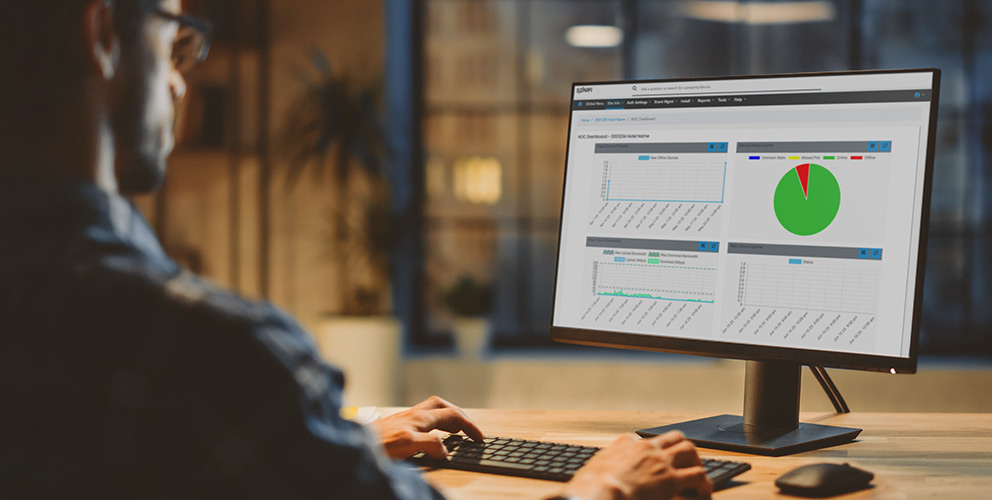 Press Release
SONIFI releases authentication and management platform for hospitality HSIA and managed Wi-Fi services
News
LOS ANGELES (June 20, 2023) – Leading hospitality technology provider SONIFI has announced the release of a new authentication and management platform (AMP) for its managed Wi-Fi and HSIA services.
SONIFI has been a rapidly growing provider of managed Wi-Fi services to branded and independent hotels, resorts, and other properties, quadrupling its HSIA customer base in less than five years.
As part of its continued commitment to guest internet solutions, SONIFI developed AMP to advance network management capabilities, including: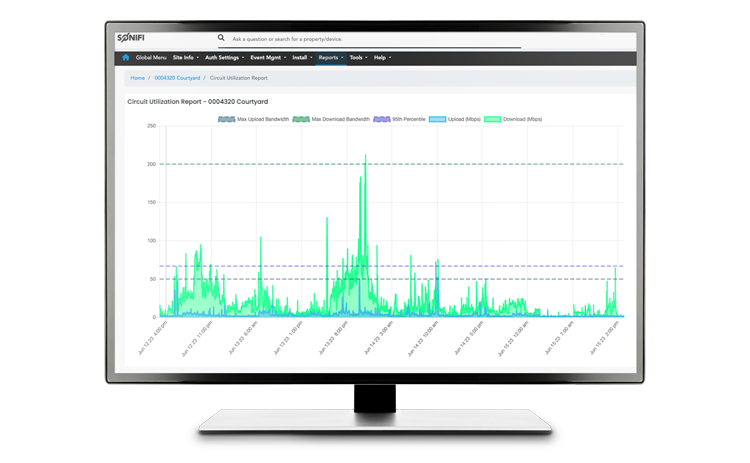 Advanced network monitoring for prompt issue identification and response
Dynamic real-time visualization of network topology for IT professionals to more easily and holistically view complex network infrastructures
Advanced configurations for multi-zone and multi-site roaming for seamless connectivity for guests
"We made it simple for hoteliers to access essential functionality to operate managed Wi-Fi experiences, such as device authentication, splash page customizations, and network monitoring," said Paul Johnson, Senior Vice President of Internet Services at SONIFI, "but AMP is really laying the groundwork for better guest Wi-Fi experiences in hotels."
The enterprise-grade cloud solution is powered by AWS for maximum reliability and scalability. SONIFI's breadth of media system PMS integrations will extend to AMP's PMS connectivity so properties don't have to manage multiple integrations for Wi-Fi and interactive TV features.
"Additional features are continually being added to AMP as we invest in greater automations, service reliability, and revenue drivers for our customers," said Johnson. "We know the critical role Wi-Fi plays in guest satisfaction in hospitality. It's a service SONIFI is committed to being the best at, and we're especially proud of our engineering and development teams for continuing to push for better, more efficient, and more effective ways we can serve our customers."
SONIFI began releasing its AMP solution to existing managed Wi-Fi customers this summer. AMP and SONIFI's suite of guest technology solutions will be featured next week at HITEC in Toronto June 27–29, and at The Hospitality Show in Las Vegas June 28–29.
About SONIFI
SONIFI is the largest guest technology provider in hospitality, serving 5,000 properties around the world. Deployed in more than a million rooms, global brands, management groups, and hotels of all chain scales trust SONIFI to deliver the best experiences with managed Wi-Fi services, personalized interactive TVs, streaming and entertainment. Learn more at sonifi.com.
View the press release on PR Newswire.
HSIA & managed Wi-Fi services
SONIFI provides the network customizations, reliability and scalability your hotel needs for the best connectivity throughout your property.