[Jan. 7, 2018] Ahmad Ouri, Chief Executive Officer at SONIFI Solutions, discusses the best practices when designing a connected room.
The Connected Room illustrates well for the hotel industry the great risk and reward of any new technology adoption—when it works, guests are delighted but when it does not work, they are filled with frustration and disappointment. As a frequent traveler, I experienced both extremes recently with mobile check in and smart door locks. In one setting, everything was flawless. By checking in via the hotel's app, I could step off the airport shuttle and go directly to my room. I bypassed the front desk line where all the other shuttle riders stood waiting for their keys. One tap of my phone, and I was in my room. No waiting. No fumbling to hold one more item in my hand. No divination required of the mag strip gods as to whether the keycard preference today was up or down. I used my extra minutes to call my family before heading to a meeting. A positive and delightful experience.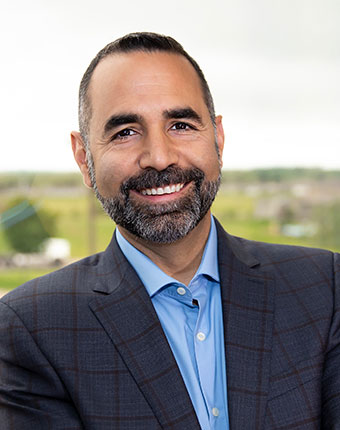 This perfect experience set a high bar of expectation. I anticipated my next opportunity to use an app check-in and smart door lock to go equally well. But this time, after dragging my luggage down the corridor to my room, the door did not magically unlock. Instead, the lock's red light blinked. It blinked and blinked until I had no choice but to take my luggage back down to the front desk and get in line. When my turn finally came to speak to the hotel representative, I learned the technology was so new that there were not appropriate troubleshooting procedures in place. Calls to engineering and attempts at quick fixes all failed. Finally, the best solution was to abandon the technology and issue me a plastic key card. Frustrated and disappointed aptly describe my feelings as I made another luggage-laden trip to my room at the end of the corridor.
This is the competitive conundrum of the industry—how to implement new, exciting technology to meet or even exceed guest expectations without allowing the pendulum to swing back into frustration.
Whatever the next new piece of technology, it will have its own unique set of risks. However, following key best practices can help reduce the risks of new technology deployment.
1. Think About the Entire Customer Journey
It is important not to lose your guest focus as you consider investing in a particular Connected Room technology. The guest is away from home and relying on the property to meet basic needs and other expectations. Most Connected Room features, whether smart locks, thermostats, or in-room entertainment, play only a small role in the narrative of a guest's total journey.
Technology is exciting. It's innovative and filled with potential and too often, we technologists, innovators, and hospitality executives get focused on the intricacies of a piece of technology. But we need to step back and see how something new will fit into a guest's entire experience.
At first glance, the downside of a smart lock malfunction may not seem so bad. After all, keycards have been known to become demagnetized and room keys are often misplaced or forgotten, so most of us have had the experience of going down to the front desk to be rescued at one time or another. But consider how this encounter will feel for the guest who's just arrived on a long, arduous flight and simply wants to get in the room quickly. Suddenly the stakes of failure are quite high because your guest's first emotional experience for this stay is negative. Being locked out is frustrating no matter the entry device, but the irritation is heightened by the guest's feeling that this technology has now complicated the basic and simple task of opening a door.
A similar first contact concern may occur if the mobile key requires the guest phone be connected to the hotel's Wi-Fi network. The guest could be in for an interesting experience when the phone must be used to operate the elevator, but the basement level parking garage has spotty or non-existent signal coverage. Whether the guest chooses to walk or drive the car to the front entrance for a key solution for the elevator, you can imagine the dissatisfaction the rest of the stay will have to now recover from.
How do we avoid these pitfalls while capturing the upside of guest delight, comfort, and convenience? The first important step in smart adoptions is to start with a rigorous and thorough user experience analysis. Consider where and how the piece of technology impacts the guest journey in success and in failure. Imagine the possible user mindsets when guests come in touch with the technology. How will it integrate with the rest of the experience – does it complement or compete with the guest's expectations? How will the guest feel if it works? If it doesn't? And don't ever lose sight of the whole context—if the technology works but the plumbing fails, the guest is still not delighted. Once the scenarios are fleshed out, take every opportunity to anticipate issues that the guest might experience before, during, and after their interaction with the technology.

2. Test, Validate, Repeat
While it might be tempting to expedite deployments, there is a lot of value in good design and planning. Connected Room technology is complex. With software, hardware, and network components, there's a myriad of mishaps to circumvent. Consider a pilot in real working conditions an imperative for learning how exactly the new technology can both delight and disappoint. Nothing is more valuable than learning from real users in a limited stakes environment.
What you uncover may seem small, like simple distinctions between 'press' and 'tap' confusing the user. Maybe a florescent light in the room creates issues with the IR and TV or too many Bluetooth-enabled devices in the room generate interference. But even if the issues do not merit viral video footage, you've identified a stoppage that can be avoided. Thus, preventing the negative perception of your guests that it's broken and disappointing.
Software technology uses the expression "fail fast and often." While this type of iterative, agile development mentality is almost second nature in many software oriented teams, it is an approach that can be applied in principal to hardware and systems-level product development as well as long as it is in a limited exposure pilot environment. There are certainly more pieces to consider in a connected room deployment, but you can still test, measure, validate, and incorporate the learnings into a broader deployment.
An interesting advantage of Connected Room devices is that – well, they are connected. Real time monitoring, remote software updates and data analysis options create opportunities to learn an enormous amount in bearable timeframes. There are additional findings to ascertain beyond what is available to static devices. When a connected device is built robustly for its intended environment, the knowledge it can provide is remarkable and worth exploring.
3. Pick Proven Partners
New, amazing ideas pop up every day, but not every company with a good idea and a shiny demo is ready to execute the complexity of Connected Room. At SONIFI, we have learned the value of partnership. We choose proven innovators and industry experts that have the experience and resources to anticipate problems and solve them quickly. This lessens the chances of disappointment.
This point is critical in a built environment like hospitality where the purchasing cycles can be 3 to 5 years. Most smart room technology innovation rises from the consumer electronics world, where the replacement cycle of products has become shorter and shorter. While home-owners may be comfortable buying a new device every year, hoteliers prefer more longevity to their investment. Connected Room technology needs to operate simply and withstand the wear and tear created by guests who come and go. It is also critical to make sure any innovative products and services are supported by companies that operate at scale and around the clock. Quality support makes customer adoption smoother.
We use this same thinking when we look to develop new products. When SONIFI began to explore in-room streaming technology, we considered building our own solution from scratch or partnering with various start-ups. Ultimately, the best decision was to partner with Google. Its Chromecast device is a proven streaming technology for tens of millions of consumers worldwide and they are a company that operates in massive scale. Working together we innovated the product for an enterprise setting and can offer an unparalleled support level for our customers. Good partners accomplish better faster.

4. Be Passionate About Prevention
Most technology issues are solvable. Finding and fixing issues proactively before there is a guest encounter allows you to present the guest that flawless experience. Leverage the connectivity features in devices as an asset. Being more preventative and predictive is less disruptive to the guest and less costly for the hotel and technology provider. Look for creative uses of the data from your devices. For example, our in-room streaming devices feature Wi-Fi signal strength monitoring. The devices themselves can alert to issues. The Chromecasts measure the signal strength of the hotel's Wi-Fi network as seen by the device. This allows us to create a heatmap of the hotel and predict deficiencies in guest viewing or Wi-Fi experiences. Beyond being able to find an errant device, this sort of tool allows easier navigation through the challenges of the built environment – with real walls, wiring, and signal strength issues – that we might take for granted in a consumer setting.
We can only imagine how much the complexity of managing networks and devices will increase as properties add more connected technologies, each with their own networking requirements. A seamless guest experience will require a concerted effort to be vigilant with monitoring and maintenance strategies. Here again, experienced partners can simplify on-premise challenges.
5. Prepare to Fail Elegantly
Technology is not perfect, and we must be prepared for it to fail. But failure does not have to equal frustration or unresolvable disappointment. Statistics and reviewers alike demonstrate that the customer with a positive experience resolving an issue is ultimately more likely to become a satisfied and loyal customer than one with no issues. Be ready to take advantage of the opportunity failure presents to represent your brand.
Know how the technology will fail and then design resolution tactics that minimize guest impact and show off your values. Let's re-imagine that moment when I arrived at my room with all my luggage and the mobile key didn't work. What if the app included a tap to dial number or button for the front desk? Or even better, what if the app recognized that the technology wasn't working and intervened with a friendly prompt asking me if I needed help? At minimum, the front desk staff should have quick resolution strategies for the guest and efficient issue reporting procedures for IT and service providers to correct problems and prevent issues for additional guests.
Hospitality more than other industry should be comfortable with trying new things because of its foundational expertise in customer service.
Connected Room technology is here, and it won't be long before it becomes a guest expectation. There is promise for delight, convenience, and comfort, and we all love the "wow" moments. I haven't forgotten the winning feeling of cruising by the front desk in my first smart door lock experience. Creating that automagical guest stay with Connected Room requires thought, planning and dedication. But this groundwork propagates worthwhile rewards: memorable experiences your guests will remember and associate with your brand.
Ahmad Ouri joined SONIFI® Solutions, Inc. as Chief Executive Officer in January 2015. He has introduced a culture of innovation into the company. His record includes building strong teams, driving new business growth, and managing large-scale/high impact changes that support innovation and operational efficiency. Prior to joining SONIFI, Mr. Ouri held the role of CEO of Technicolor's digital out-of-home media company, IZON Media. Mr. Ouri was CEO of Philips Electronics' MP4Net, a startup focused on content streaming products. He was also President and GM of Philips' video server division.
Read the full story on Hotel Executive.