[June 21, 2017] For most guests, fast and reliable WiFi is the most important amenity a hotel can provide. But in this day and age, when using hotel WiFi doesn't mean checking the occasional email, but streaming TV shows and movies on mobile devices, hotels need to be sure that they have a robust infrastructure that can accommodate the way that guests use WiFi. And sometimes, rewiring the hotel's entire infrastructure isn't an option—that's why SONIFI Solutions Inc. has been ramping up its DOCSIS-based internet solution.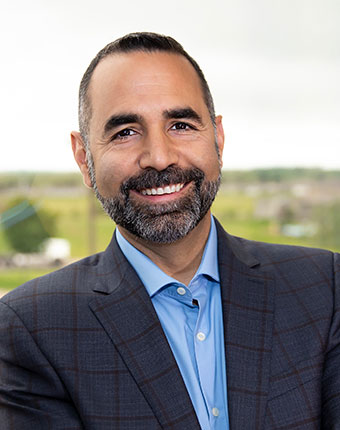 Ahmad Ouri, CEO, SONIFI Solutions Inc., said, "We've started deploying this solution in the last 12-18 months and are now starting to ramp up." DOCSIS, or Data Over Cable Service Interface Specification, is the standard technology used by cable companies to deliver fast broadband internet over the existing coaxial infrastructure. DOCSIS modems, which are compatible with all major WiFi access points, allow the same cable carrying video signals to be used for internet service as well.
Ouri noted that with the increased use of bandwidth in recent years—driven primarily by video-related apps—hotels have shifted network architecture from installing access points in the corridors to installing them in guestrooms. "That's where a lot of the challenges come in, especially for existing structures and hotels that have been built even as recently as 10 years ago," he said. "Most of those hotels do not inherently have Ethernet connections in the room; however, every single room has a coax connection because that's what powers the TVs. To get an access point in every room, you're either going to have to rewire the building and the plant, or you could look at a solution like DOCSIS that enables you to use the coax for both video signals as well as bidirectional data signals."
"There are some cases where DOCSIS becomes the only economically viable solution," Ouri said. "This is in cases where there are either really old buildings and rewiring is not even feasible, where there's a lot of concrete or old structures with risk of asbestos, so mediation for all of that before you can even do a rewiring is cost prohibitive. In those cases, DOCSIS is definitely the best solution, if not the only solution."
Typically, a DOCSIS-enabled solution has a per room installation time of 15 minutes. Model candidates include large properties where the scale and scope of rewiring would be prohibitive; legacy and historic sites where construction would ruin the aesthetic or disturb hazardous materials; concrete buildings or sites with reinforced wall structure materials making it difficult to rewire; and highly occupied hotels that aren't able to take rooms out of service.
For instance, SONIFI installed the solution at the 606-key Hilton Waikiki Beach, which has more than 21,000 sq. ft. of conference space. "Because they have such high occupancy in Hawaii, taking a room out of commission for a day or two was not an insignificant cost for them—the rewiring costs were extremely prohibitive," Ouri said, noting that the hotels that install this solution see improvements in guest satisfaction scores. "In one example, the hotel was below the average for the entire brand, and three months later after they installed, they exceeded the average by a couple of points."
Speaking to future trends, Ouri said, "There's a myth that coax cables are old technology and they maxed out in terms of bandwidth, where the reality is the coax still has some room to pass more bandwidth. We're at DOCSIS 3.1 now, and the theoretical bandwidth has not been reached."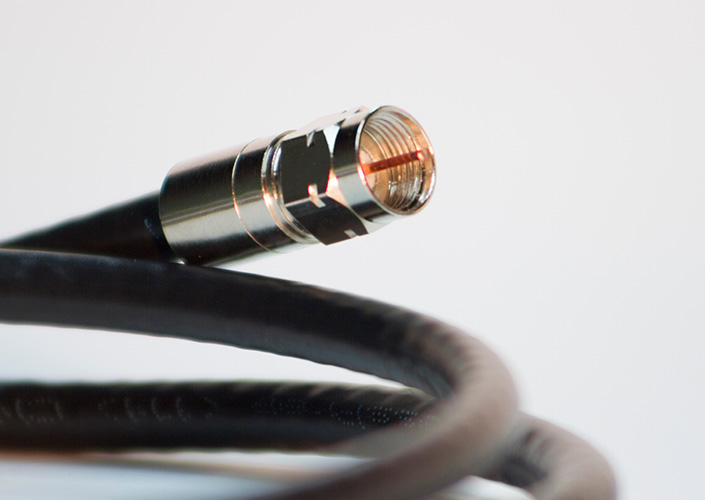 He noted that there are two dynamics that affect future technology—what the tech can provide and what the brands impose. "The current DOCSIS solution has a throughput of 1.5 gigabits per second for every 500 rooms, so for every 500 rooms we add another switch and it gives you another 1.5 gigs. That maps to delivering 3 megabits per second for an average hotel that has 250 rooms. You basically get 3 megabits per second per room and this assumes every single room is occupied and using it at the same time, which is not an actual possible scenario," Ouri said. "The reality is we're delivering conservatively closer to 5 or 6 megabits per room. If you look at what the streaming video apps recommend in terms of sustained bandwidth, 3 megabits is on the high end of what's required for that kind of consumption. It's future proof to the extent that dynamics like 4K don't become prevalent soon, which, looking at how fast that's moving in the market, we don't see that coming to the commercial space anytime soon because that also means an upgrade of all the TVs."
As to potential changes to brand standards, he said, "The cycle with most brands has either happened in the last year or two or is happening in the next few months. We don't foresee the 10 megabits target being put on each room at this point."
And, he noted, this is a solution that has been used on the residential side for a long time. "It's a proven technology being used in tens of millions of households worldwide for the last couple of decades," he said, noting that it's just now becoming viable in the commercial sector for a couple of reasons. "Historically, the price tag for the CMTS device, the infrastructure technology that powers DOCSIS that is basically the equivalent of an Ethernet switch in the DOCSIS world, was north of $60,000-70,000. That price point was prohibitive to deploy in a 200- or 300- or even 500-room hotel, and then also have to spend some dollars for an access point for every room," Ouri explained. "We've invested time in the past few years working with some of the technology providers, both on the CMTS switch side as well as on the DOCSIS integrated modem AP devices, to make sure we architect a solution that's robust that works in hospitality. We invested 12-18 months architecting the solution before we even started deploying it."
Ouri noted that it's important to work with an experienced provider. "There's a lot of complexity in using the coax and understanding how to divide the bandwidth and channels so you don't disrupt the TV signals being carried by that same cable and ensuring the bidirectional data connectivity is robust and where it needs to be," he said.
Read the full story on Hotel Business.