Press Release
SONIFI Showcases New Capabilities to Simplify Technology and Service for Hospitality at HITEC 2018 House, Booth #1501
News
LOS ANGELES (June 18, 2018) — SONIFI Solutions announced a series of new capabilities and enhancements at HITEC Houston to add to its robust set of solutions for hospitality. As a technology and service platform for a smarter enterprise, SONIFI continues to expand its range of solutions serving over one million rooms across 4,000+ hotels. This year's HITEC will feature the company's depth and breadth as it extends its platform to deliver smarter technology solutions and more seamless guest experiences.
SONIFI's front and center Booth #1501 location will feature new User Interface options for STAY Interactive that afford greater flexibility and customization for hoteliers, accompanied by an updated remote with sleek, modern industrial design.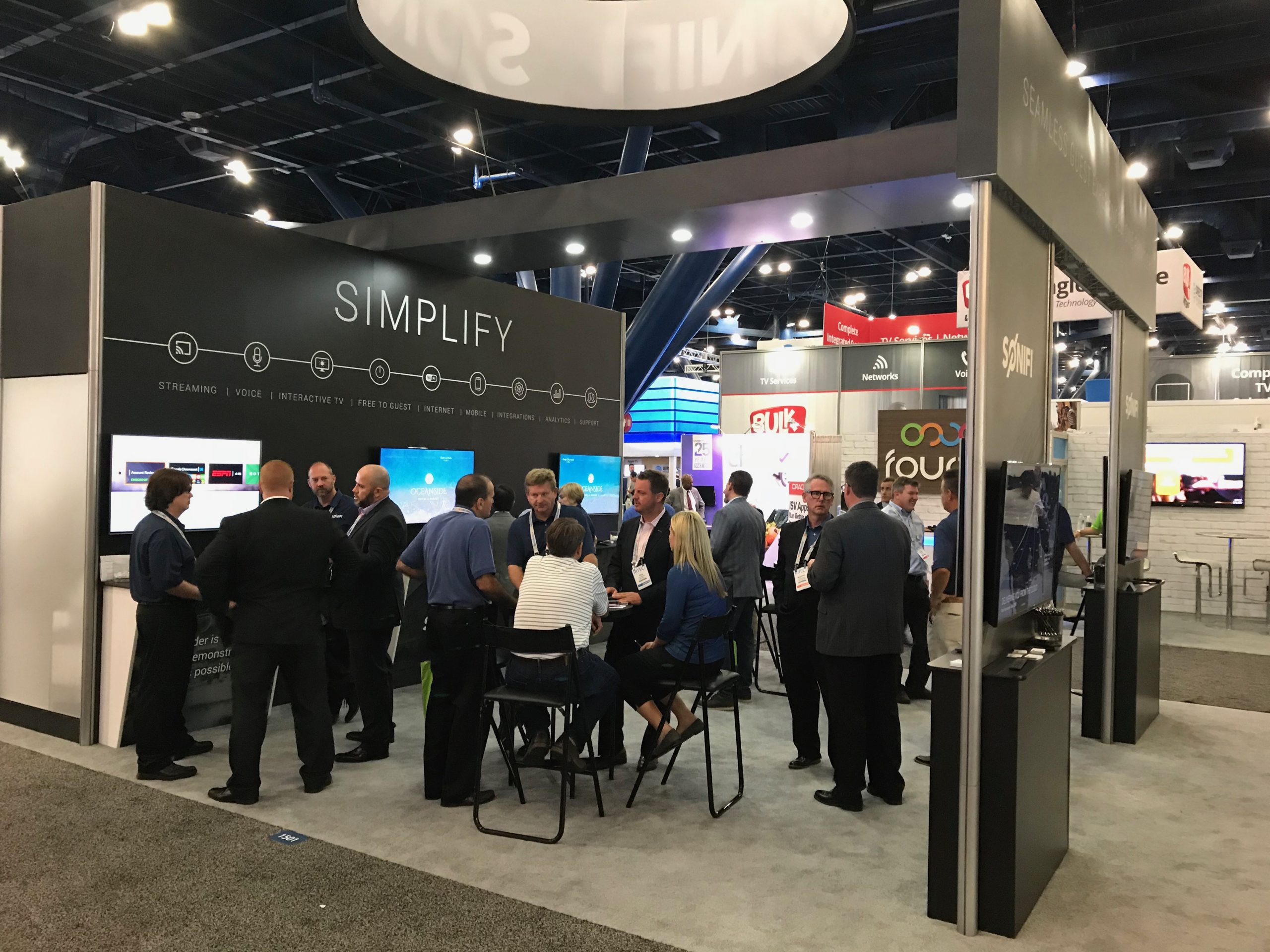 In addition, the company's smart room capabilities now extend to voice-activated room controls as well as energy management solutions integrated with the interactive guest room TV experience.
SONIFI continues to showcase the industry's leading streaming solution, STAYCAST, powered by Google Chromecast. It has now surpassed 85,000 rooms and 750+ unique apps cast. Visitors will also get the first look at how cloud-based services can be used for much more than streaming guest apps.
These offerings complement SONIFI's core interactive, Free-to-Guest, Guest Internet Access, data analytics, professional services, and STAY API capabilities available to hoteliers including the largest flags as well as independent boutiques.
"We're both humbled and excited to be partnered with leading hospitality brands, management and ownership groups, and hoteliers around the world" said Ahmad Ouri, CEO, SONIFI Solutions, "and we are proud to expand our capabilities to continue simplifying the needs of our customers as their solution provider of choice."
Stop by SONIFI's booth #1501, directly in front of the main entrance, or visit www.sonifi.com to learn more.
View press release on PR Newswire.