Streaming
IDC, the Premier Global Marketing Intelligence Firm, Reviews AT&T Selection of STAYCAST as its Streaming Solution for Lodging and Institutions
News
[June 27, 2017] AT&T's recently announced introduction of a Google Chromecast-powered entertainment solution for hotel guests serves as an example of how connected home and connected consumer applications are moving into business environments. SONIFI's STAYCAST solution allows hotels to drive increased customer satisfaction and loyalty through "home like" experiences and sets the stage for broader consumer digital transformation in the hospitality market and other business verticals.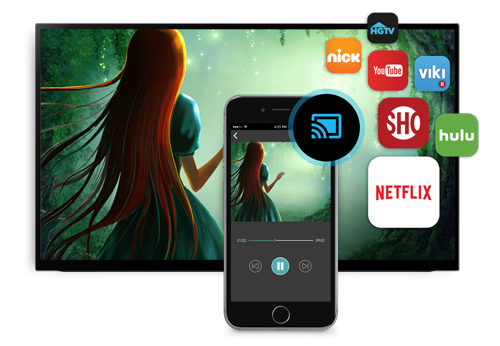 News Highlights
AT&T announced on June 21, 2017, that it has partnered with SONIFI to bring SONIFI's Google Chromecast-powered STAYCAST solution to customers in the hospitality market. The solution allows hotel guests to leverage STAYCAST to stream more than 1,000 Chromecast-enabled apps to the in-room TV. STAYCAST is also available for assisted living facilities, retirement homes, hospitals, universities, and prisons.
IDC's Point of View
The extent to which the growth of over-the-top (OTT) video services continues is seen not just in disruption to traditional residential video services and the trend toward increased cord cutting. Growth of OTT also drives the concept of BYOC or "bring your own content." BYOC is particularly applicable to the hospitality market in which consumers seeks to engage with their own streaming video services in lieu of watching traditional TV while staying at hotels. The implications of this trend are vast and include:
Declining importance of a legacy TV service and associated pay-per-view (PPV) movie rentals.
Growing importance of in-room Wi-Fi with speeds sufficient to enable high quality streaming to one or more devices.
Emerging needs for solutions that enable big screen viewing of streaming video content.
Shifting dynamics for hotels with respect to competitive positioning in which next generation entertainment and other connected home solutions are used to drive customer satisfaction and loyalty.
It is into this dynamic that AT&T steps in conjunction with long-time partner SONIFI.
SONIFI, a leading TV service integrator in hotel and hospital environments, is at the forefront of driving new consumer experiences that offer business customers a means to drive increased satisfaction and loyalty. SONIFI has long worked with AT&T's DIRECTV to bring traditional TV services to business environments, so this announcement does not signal a new partnership. The company shed its LodgeNet identity and emerged from bankruptcy in 2013. Distinguishing SONIFI from some other pay TV and telecom systems integrators in the business services market is a focus on innovation which drives the development of STAYCAST and related advanced user experiences.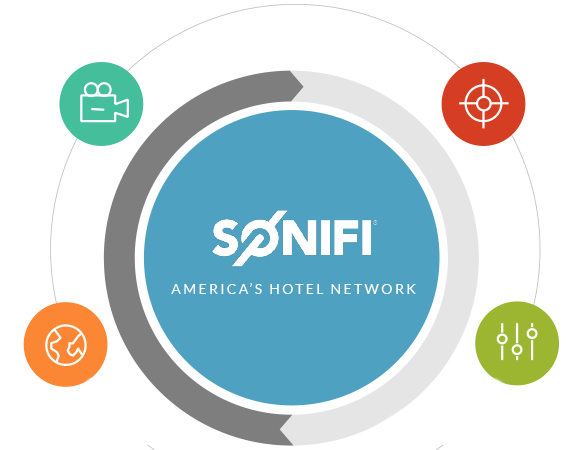 Positioned as an "enterprise grade" solution, a key element of STAYCAST is the provisioning of multiple means for the user to establish the necessary connection between a personal device and the in-room TV that ensures a secure and isolated connection only to that user's in-room TV. The consumer can initiate the connection via a STAYCAST (or "Hotel Cast") app, via a browser when the WiFi connection is established, or via the property's own branded app. Once connected, consumers can "cast" any of the 1,000+ apps Google Chromecast-enabled to the TV. The use of casting technology means the consumer does not have to enter a username and password into an app running on the hotel's TV (or set-top/back box) as some other solutions require.
Casting of streaming video content is just one example of ways in which a focus on improving and differentiating consumer experiences is a priority for businesses across a variety of verticals. For a leading communications service provider (CSP) such as AT&T, these developments turn commoditized services into drivers of consumer loyalty and in turn business customer loyalty. Other "connected room" experiences that are applicable to the hospitality market include mobile app control of lights, heating/cooling, drapes, and voice interaction with hotel services. These "like home" or "better than home" services are poised to be key consumer experience differentiators in a market in which most consumers do not base booking decisions on the ability to accumulate loyalty points. Moreover, on-property experiences that drive users to the hotel's branded app is an added benefit aimed at increasingly loyalty and engagement. The essential value proposition here, in IDC's opinion, is driving customer lifetime value.
For CSPs and their systems integration and innovation partners, the move beyond in-room legacy linear TV is a trend visible in other business services market segments including hospitals and college campuses. Innovative entertainment-centric business services are integrating both key elements of residential experiences and advanced business vertical-specific requirements. AT&T and SONIFI are not necessarily unique, other CSPs and systems integrators have similar offerings and strategies albeit perhaps with different types of implementations. Yet, this recent announcement underscores the need for service and experience evolution and illustrates a particularly compelling example.
Subscriptions Covered: Consumer Digital Transformation, Multiscreen Video