LOS ANGELES (March 17, 2015) — SONIFI® Solutions, the leader in innovative digital engagment technology solutions for the hospitality and healthcare industries, today announced that it has appointed finance and entertainment industry veteran, John Chang, as Chief Financial Officer.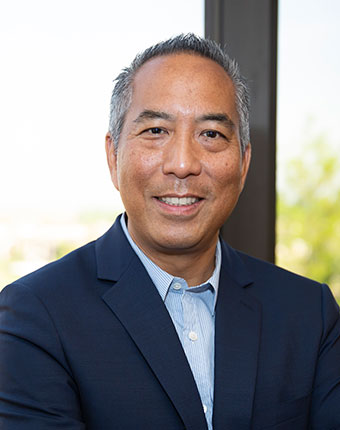 With more than 25 years of experience as a top finance executive in numerous multinational corporations, Chang brings an extensive breadth of knowledge and familiarity to his new role as CFO of SONIFI. Most recently serving as the Senior Vice President and Head of Finance for Hasbro Studios, Chang's responsibilities included overseeing all aspects of finance, planning, budgeting, reporting, financial/operational controls, cash management and deal analysis. Prior to Hasbro Studios, Chang managed production finance for all shows in development and production as Senior Vice President of Finance for BBC Worldwide Productions. He also controlled all banking transactions and investor relationships for International Media Group (IMG) as Chief Operating Officer and CFO. Chang served a significant role at The Walt Disney Company, rising through the ranks over 15 years to become Vice President of Finance and Planning for the Walt Disney Internet Group.
"SONIFI is at the forefront of hotel technology solutions and I am thrilled to be joining a company leading the charge in hospitality and entertainment innovation," Chang stated. "The hospitality and healthcare landscapes are constantly changing, and I welcome the opportunity to work with the SONIFI team, who are thought leaders in an ever-evolving industry."
"John has a stellar background and rich experience in both the financial and entertainment fields, where he has time and time again been integral to increasing efficiency and managing growth for a number of high profile companies," said Ahmad Ouri, CEO of SONIFI. "I am confident that John's deep knowledge will be invaluable to our growth, and he is a welcome addition to the SONIFI team."
View press release on PR Newswire.