Press Release
Omni Hotels and Resorts Adds to Luxury Amenities with Seamless Guest Streaming Experience Fueled by SONIFI
News
LOS ANGELES (June 11, 2018) — Omni Hotels & Resorts will offer new interactive TV system upgrades from SONIFI Solutions at its award-winning brand—bringing a full suite of interactive capabilities to their guests including a seamless streaming experience.
SONIFI's STAY Interactive solution includes hotel branded channels with customized content as well as a hotel directory. These features are well-suited for a group like Omni Hotels & Resorts known for providing guests luxury and personalized experiences. In addition, Omni Hotels & Resorts is the first group to offer its guests seamless Wi-Fi device pairing for STAYCAST – powered by Google Chromecast. With this integration, Omni Hotels & Resorts' guests are automatically paired to the in-room TV simply by connecting to the hotel's Wi-Fi network and can immediately stream content from their device to the in-room TV.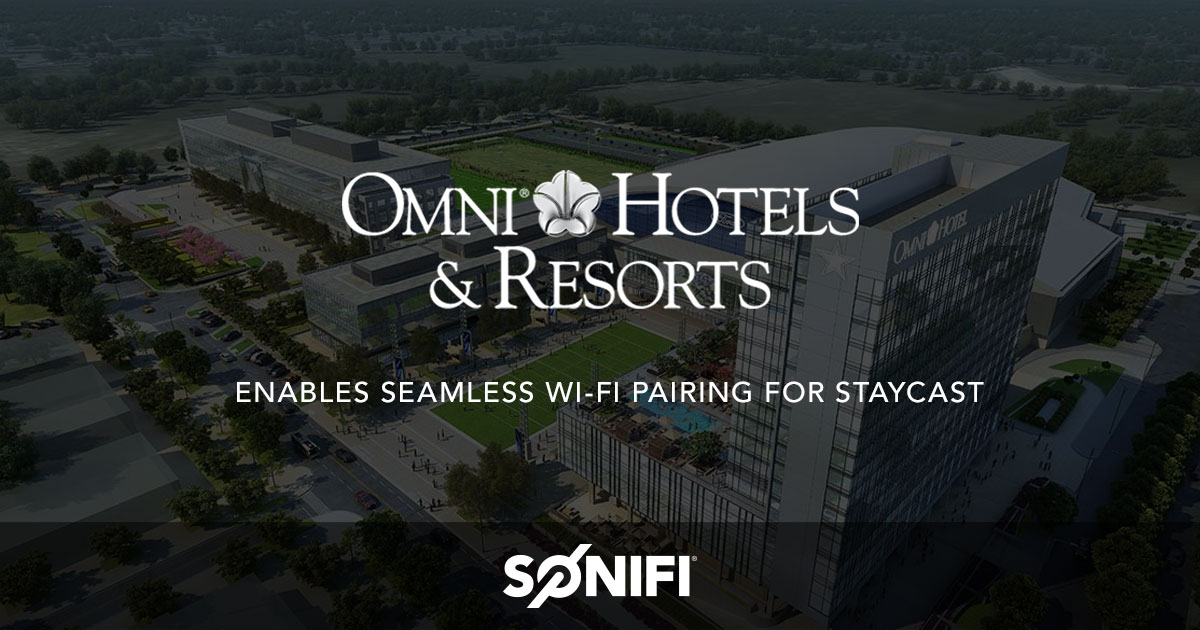 "Part of our mission is to create unique, memorable guest experiences through innovation," says Ken Barnes, Chief Information Officer for Omni Hotels & Resorts. "Working with SONIFI provided us the opportunity to integrate device pairing within our Wi-Fi authentication giving guests a truly seamless hotel streaming experience."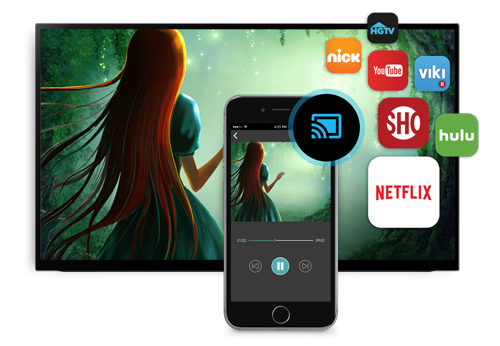 SONIFI's STAYCAST solution allows guests to stream content from 1000+ apps to the in-room TV without entering personal credentials to the system. "Whether guests want to binge-watch their favorite series or check the latest sports & news from their hometowns, STAYCAST is able to fulfill those personal desires," said Nick Clessuras, SVP Sales for SONIFI. "It has been an exceptional experience to work with their team. Their commitment to delivering personalized guest services aligns well with SONIFI's goal of delivering simple, meaningful solutions for today's and tomorrow's guests."
Omni Hotels & Resorts offer authentic local flare in business and leisure destinations with 60 properties in the United States, Canada, and Mexico. Wi-Fi pairing is already installed at Omni Frisco Hotel, Omni Louisville Hotel, and Omni Hotel at The Battery Atlanta with plans for installation at 15 more properties by the end of the year.
View press release on PR Newswire.
. . .
SONIFI's technology at Omni Hotels has also been featured on: