Press Release
Samsung and SONIFI Launch an Integrated In-Room Technology Package that Delivers an Elevated Guest Experience at an Incredible Price
News
RIDGEFIELD PARK (May 2, 2017) — Today Samsung Electronics America, Inc., a global leader in hospitality technology, announces a partnership with SONIFI Solutions, Inc., a leading provider of interactive guest engagement solutions, to offer hoteliers an integrated in-room technology bundle. Hoteliers can boost their business and transform their properties with the purchase of any Samsung Hospitality TV along with Samsung's LYNKTM Reach 4.0 Content Management Solution and SONIFI's STAYCAST streaming solution, powered by Google Chromecast, which is now integrated into Samsung's native user interface for a seamless guest experience.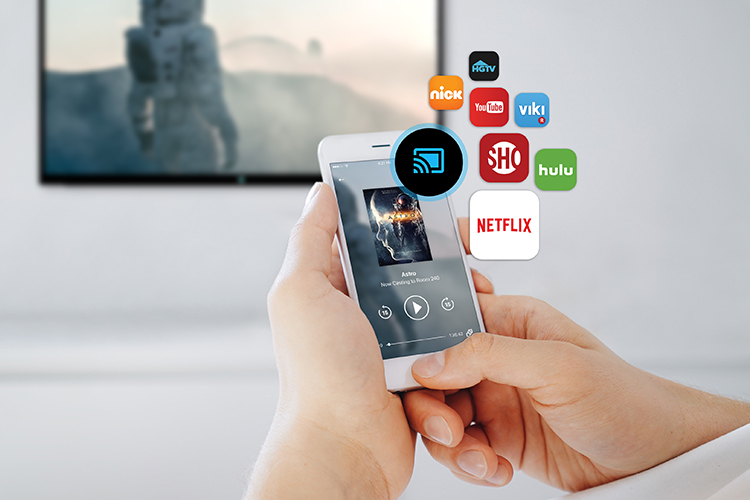 Hoteliers can save up to 20 percent on the total package which includes:
Any Samsung Hospitality TV with the purchase of 50 or more units
50 percent off Samsung's LYNKTM REACH 4.0 (Remote Enhanced Active Control of Hospitality) Content Management Solution and a $500 discount on integration services
$20 per TV off general installation services for SONIFI's STAYCASTTM powered by Google Chromecast
"Samsung and SONIFI wanted to provide hoteliers with the most innovative way to elevate the guestroom experience at an affordable price," said Jonas Tanenbaum, Vice President of Samsung's Hospitality TV Division. "Samsung and SONIFI are transforming the in-room experience with scalable technology products. The flexible in-room technology bundle allows hoteliers to provide guests what they want – customized GUI, IPG, streaming personal content – at a very affordable price."
"With STAYCAST's high adoption and satisfaction rates, access to your own content is becoming table stakes for the in-room experience," stated Roy Kosuge SVP, Corporate Development at SONIFI. "We are pleased to partner with Samsung on this integrated bundle – it not only delivers a simple and seamless streaming experience for guests using the REACH platform, but makes personalized entertainment even more affordable for hotels."
Samsung Hospitality TVs
Samsung offers three tiers of Hospitality TVs thateachprovide an avenue to delight and engage guests while improving operational efficiencies. Hoteliers have the option to choose from any of the following categories of TVs for this promotion:
Standard Series: The 470, 477 and 478 series provide a premium viewing experience at a more affordable price. The Standard models come equipped with hospitality-specific features to simplify management of multiple TVs. Features include direct-LED technology, HDTV content with LYNK DRM and Pro:idiom TM, embedded b-LAN for SONIFI integration and compatibility with LYNK REACH 4.0.
Premium Series: The 590 and 690 SMART TV series deliver a complete platform for an enhanced smart experience to make guests feel as if they were in their own living room. With the SMART hub, guests have the option to choose from more entertainment options. Features include direct-LED technology, compatibility with REACH 4.0, SMART TV capabilities and Samsung's H-Browser.
Luxury Series: The 890U is a top-of-the-line Hospitality TV for a premium, immersive viewing experience. Features include superior picture quality with UHD (4K), dynamic interactivity with access to apps and widgets, compatibility with REACH 4.0 and mobile device integration with Samsung Smart View.
REACH 4.0
Samsung's fully integrated LYNK REACH 4.0 system grants hotel managers visibility and control of hundreds of on-site displays through a central, all-in-one,server for personalized content, application and channel access. This system accommodates any new or existing hospitality communication infrastructure, including coax, LAN and Wi-Fi, driving faster implementation, reducing costs and laborious maintenance for hotels. REACH 4.0 helps to reinforce hotel brands by using in-room displays to showcase hotel information with a personalized approach, making guests feel especially welcomed. The system can also help keep guests informed on billing, flight information, weather and more, increasing guest satisfaction throughout their stay. Advanced in-room entertainment options with a customizable TV menu, including an interactive program guide, is made possible by REACH 4.0.
SONIFI's STAYCAST powered by Google Chromecast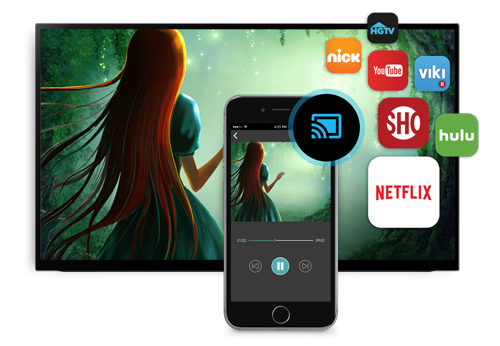 With the SONIFI collaboration, guests can now connect their own mobile devices to the in-room screen and in-room Google Chromecast to cast content from 1000+ apps for a personalized entertainment experience. Guests no longer have to log in to the TV or set-top box with personal information to access shows and apps they love. With STAYCAST, guests can easily pair their devices by connecting to Wi-Fi, pairing to the TV, and simply tapping the Cast icon in any cast-enabled app.
For more information about this promotion, please contact a Samsung or SONIFI representative to learn more. Call 1-888-563-4363, e-mail sales@sonifi.com or visit Samsung.com/inroompackage.
For more information about Samsung's Hospitality TV solutions, please visit www.samsung.com/hospitality or call 1-866-SAM-4BIZ.
View press release on Business Wire.