[July 11, 2019] SONIFI Solutions, along with Angie Hospitality, and Cvent have recently launched enhancements to the tech experiences they offer customers. SORA, the next generation interactive platform for hospitality, was recently introduced by SONIFI.
SORA was designed as a visual complement to a guest's overall stay, this smart, new platform adapts to the environment, guest content preferences and more. Compared to traditional TV or interactive platforms, SORA offers a more convenient, modern and intuitive interactive experience, the company reports.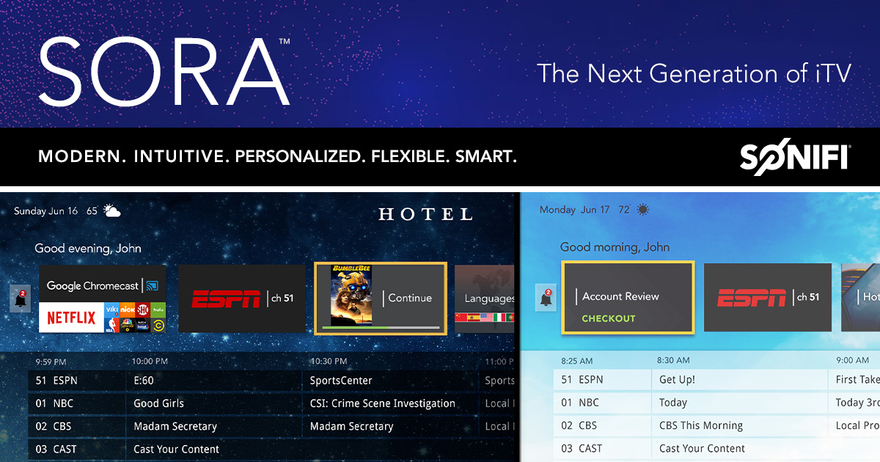 The solution has a flexible platform that operates on and supports multiple in-room hardware options, including Google Chromecast, set-top-boxes and smart TVs. This innovation allows hoteliers to make the most of their existing technology investments and provides them the flexibility to right-size their hardware expense, according to the company.
In addition to foundational features such as an interactive program guide, video on demand and a hotel directory, incremental custom apps can also be enabled on SORA, such as hotel loyalty features or other branded and sponsored content.
Read the full story here.