Press Release
SONIFI and VRCinematic Launch Partnership — Bringing Virtual Reality to the Hospitality Industry Worldwide
News
LOS ANGELES (June 17, 2016) — SONIFI® Solutions, Inc., a leader in innovative guest engagement solutions for hospitality, has partnered with VRCinematic®, Inc., the leader in hotel destination Virtual Reality (VR) for sales, marketing, and in-room entertainment. Hotels and resorts looking to showcase their property, location, features, and amenities can put a prospective guest in the middle of the experience of their property. With no other distraction, they are fully immersed as they look around at each room or around the property, just like being there in person and narrated with key features and quality storytelling. From a walk-through of the property, to drone and underwater footage, working with SONIFI, VRCinematic®manages production, training and equipment as a turn-key solution. When a customer experiences VR, they are immersed in a way that is not possible through traditional sales mediums or marketing tools.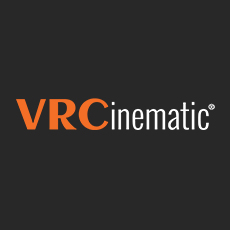 "SONIFI is an important partner in the hospitality industry as the leader in delivering integrated solutions for guest entertainment and services. We are excited to provide immersive VR experiences to SONIFI-serviced hotels," said Charles Mauzy, CEO of VRCinematic. "Our VR experiences are the next leap forward in hospitality sales and marketing enabling our hotel customers to move beyond simply showing a potential guest their property. They can now transport that potential guest directly into the features, amenities and guest experiences of their world."
Hotels and resorts, including AAA Five-Diamond Award winning properties, are working with SONIFI and VRCinematic leveraging virtual reality to showcase their property to potential guests as well as residential buyers interested in their properties.
VRCinematic uses the latest in VR technology, combined with rich storytelling to deliver the best messaging, whether it is booking a resort, showcasing amenities, or residential ownership. As VR becomes popular across mobile devices, guests can check out and enjoy VR content while staying in the comfort of their room at select properties.
"At SONIFI Solutions, we are dedicated to bringing the latest in technology to our hotel and brand partners and their guests," said Ahmad Ouri, SONIFI's CEO. "The technology we bring to our hospitality customers through our partnership with VRCinematic gives hoteliers the ability to promote their properties in a unique and experiential way."
Experience VR at SONIFI's HITEC Booth #1101 in New Orleans June 21 – 23.
View press release on PR Newswire.