Hospitality Upgrade feature article
By Geri Sullivan, SONIFI Director of Sales
Wi-Fi is now like the foundation for your hotel: if it's not solid, it can jeopardize everything.
Your HSIA network has to deliver the performance and experience your guests demand; Wi-Fi has evolved from being an amenity to a necessity and key driver of guest satisfaction.
In the converged world, all your systems for business operations depend on a solid and secure Wi-Fi network. Without it, nothing else works properly—your staff and systems will struggle, and you will waste precious time, money, and resources trying to recover.
Here are three things you may be doing that put you and your Wi-Fi network at risk, and what you should do instead.
Mistake #1: Downplaying the importance of network quality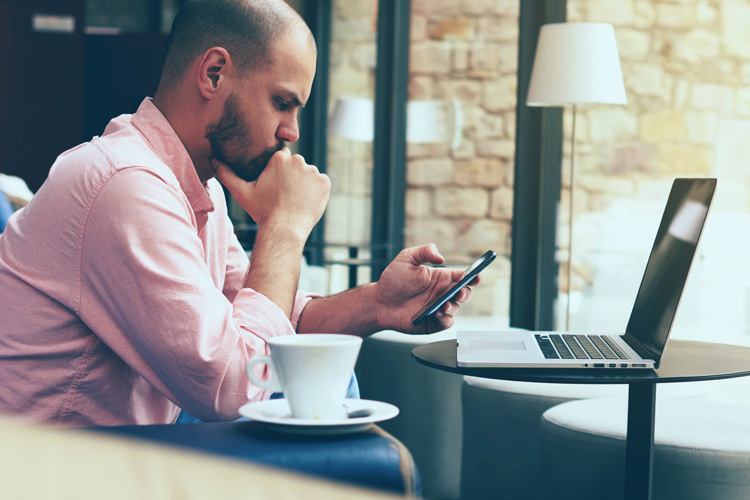 Think about the quality of your Wi-Fi network representing the quality of your hotel.
When your Wi-Fi isn't on par with the rest of your amenities and experiences, it can frustrate your guests who rely on high-quality internet access to connect with home, keep track of work, or simply relax.
The importance of your property's Wi-Fi quality is even more critical with shifts to video chats and virtual meetings, flexible "bleisure" stays, and streaming for entertainment. Every traveler, every member of a family, is now consuming more bandwidth and connecting more devices, often using multiple apps at a time.
You could be burdening your staff, too, if it falls to them to mitigate issues that come with a substandard internet network.
A poor Wi-Fi experience will disappoint guests, affecting their likelihood of returning, their scores on satisfaction surveys, and their reviews online that influence other potential guests.
Failing to prioritize your Wi-Fi network quality can have broader implications beyond guests on their phones. With the interdependence of various services on the network, poor Wi-Fi performance can disrupt your back-of-house systems, security systems, wireless point-of-sale transactions, staff safety buttons, wireless door locks, building automations, and more.
Mistake #2: Sticking with what you've got
2018 may not seem that long ago, but think back to technology and consumer behavior then: streaming was largely confined to at-home TV experiences; "work from anywhere" was a widely unfeasible idea; apps and social media were typically only adopted by younger users.
How guests use Wi-Fi at your property has changed drastically in the past few years, so if your equipment is from 2018 or before, there's a pressing need for you to upgrade.
If you don't, your network won't be able to keep up with the needs of your guests and employees. Older equipment degrades the quality and speed of Wi-Fi, and it's probably facing end-of-life support from manufacturers.
Older networks may also not be up-to-date with the latest security requirements, and they often don't support technology that's embedded in more recent consumer devices.
Interim solutions like adding access points may help some issues in the short-term, but keep in mind that piecemeal upgrades can lead to compatibility problems, creating an inconsistent and unreliable network.
Mistake #3: Assuming your security is good enough
From reservations to POS transactions and wireless access, your hotel network handles a significant amount of sensitive data, making you an attractive target for ransomware attacks and data breaches.
Older networks may have had sufficient security when they were installed, but now likely lack the latest firewalls, firmware updates, and certificate management necessary to effectively keep your network secure and compliant with industry standards, such as PCI DSS.
Some hotels also use hidden SSIDs and networks, which can be problematic as they are more difficult to monitor for security.
An updated network can help keep data more secure, but it's not always the case.
Many hotels try to cut costs by using equipment that isn't enterprise-grade, or by buying from a cheaper non-certified vendor. Both can compromise the security of your network and end up costing you in the long run not just financially, but also by damaging your hotel's reputation and losing valuable guest trust.

What to do instead about network upgrades
Whether it's already part of your budget plans or you're just reprioritizing now, start by choosing a partner who can provide a site survey and suggest what network upgrades you need to make for the best, most reliable, and most secure Wi-Fi at your property.
A good vendor should be certified in enterprise HSIA deployments and consider things like:
Who's connecting to your network and the bandwidth they're using
If your current wiring infrastructure can be used, or if you need new cabling
How many access points you should have and where
Redundant connectivity in the public areas of your property
Converged networks, seamless roaming, and Passpoint
Where you could monetize your Wi-Fi services for tiered bandwidth, conferences, and events
Supply chain timelines for networking equipment
The latest security measures for PCI compliance and protecting personal data
How to customize your network based on room count, budget, guest expectations, and your property needs
Prioritizing the quality of your Wi-Fi is essential to meet the demands of today's tech-savvy travelers. With a well-designed network installed with updated equipment, you can provide guests reliable connectivity, reduce calls to the front desk, and reinforce the quality of your brand.
And with the right HSIA partner supporting you and your network, you're positioned to elevate guest satisfaction and remain above the competition.
Read this article on Hospitality Upgrade
Keep everyone & everything connected
Give your guests the best Wi-Fi experience by partnering with the best HSIA provider