Press Release
SONIFI showcases its interactive hospitality solutions and services at HITEC Orlando 2022
News
LOS ANGELES (JUNE 27, 2022) – Global hospitality technology provider SONIFI is showcasing its suite of technology for hotels and brands this week at HITEC Orlando.
Conference attendees can stop by booth #505 to get interactive looks at the latest solutions and features SONIFI offers for hospitality properties, including:
SORA, a dynamic interactive TV platform that delivers personalized guest experiences, engaging promotions of on-site amenities, customized content for group and conference guests, access to mobile TV controls, and much more
STAYCAST, the ultimate streaming experience for hospitality, giving guests easy access to stream thousands of their favorite apps to the hotel room TV
Guest internet services that offer seamless and reliable connectivity throughout properties of any size or chain scale
DIRECTV's Advanced Entertainment Platform (AEP) that gives guests more entertainment options and ways to consume content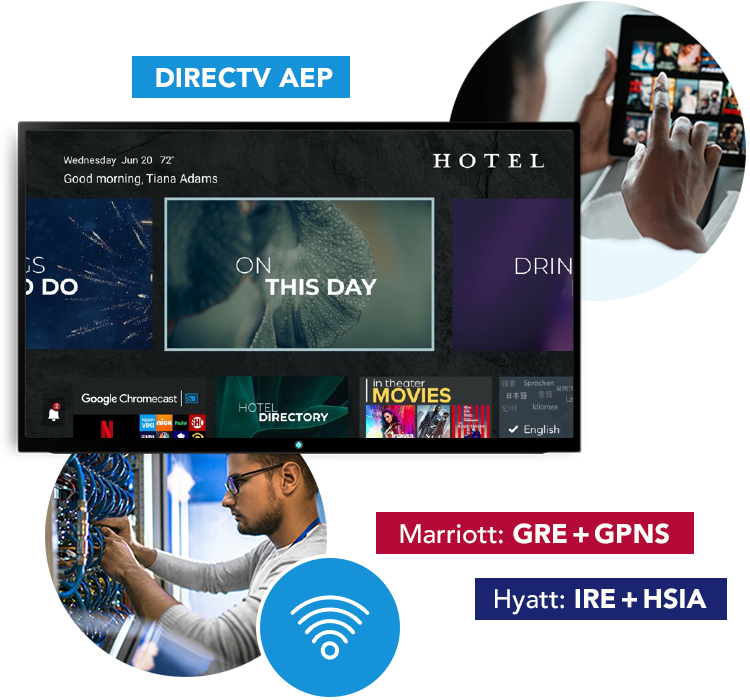 SONIFI's HITEC booth will also feature live demos of its brand-approved solutions, including Hyatt's In Room Entertainment (IRE) platform and Marriott's Guest Room Entertainment (GRE) platform.
"The optimism and excitement for the hospitality industry is palpable this year," said Ahmad Ouri, SONIFI's CEO. "People are traveling again for both leisure and business, and they're looking for the best experiences during their hotel stay. SONIFI's technology and services are a key differentiator for properties looking to increase brand loyalty, on-site revenue and overall guest satisfaction."
SONIFI representatives will be available on the show floor throughout the HITEC conference. To guarantee time for a personalized walkthrough and one-on-one consultation about how SONIFI can deliver seamless guest experiences for your property, attendees are encouraged to reserve a meeting time.