By Ahmad Ouri, CEO of SONIFI Solutions
There's a palpable energy in our industry to regain what we lost during the pandemic, and to thrive in the coming years.
While we're in this moment of recovery, we have an opportunity to evolve the fundamental business model of hospitality.
In the past 20 years, major events that have impacted the world have also impacted the hospitality industry, resulting in us redefining what's normal. After 9/11, we completely changed our mindset around travel safety and security. The 2008 recession caused us to think differently about the impact of macroeconomic factors to hotel revenue management. And 2020 introduced a new challenge of a public health crisis and its unique impact to our relationship with physical contact.
Technology trends that were slowly unfolding before the pandemic have been fast-tracked, giving a green light to fully adopt changes our industry was headed toward anyway. We are primed to reinvent what a hospitality experience looks like, transforming from one that is purely physical in nature to one that blends digital and physical in harmony.
I believe digital hospitality can — perhaps even must — be part of our hospitality operating system going forward.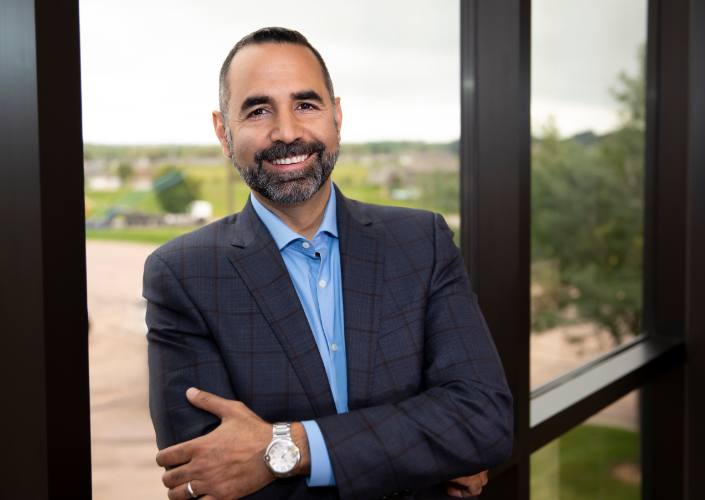 The right opportunity for digital hospitality
When we look at other sectors like airlines and banking — and more recently healthcare, business, entertainment and food — the digital experience is a predominant part of the consumer journey. In many of these verticals, digital technologies are no longer just part of a transaction, but are the actual mechanisms to deliver the service.
We use mobile apps for travel bookings and bank transactions. We get check-ups at home with telehealth. We attend virtual presentations, make video calls and host online meetings. We stream the exact content we want any time we want. We place online orders for local takeout and grocery deliveries.
What were occasional convenience options have now become a daily way of life.
When it comes to the hospitality industry, it's a real estate-based business. The core asset has been and always will be about the geographic location, the physical building, the guest room interior. When guests arrive at a hotel, technology has been an amenity among many others — the food and beverage venues, the toiletries and lush linens, the pool and fitness center.
Hospitality is still very uneven in terms of meeting the technology expectations of the modern consumer.
While all hotels offer guest internet access, many properties don't offer adequate Wi-Fi coverage and bandwidth, or have not upgraded their systems in years.
A few major flags have invested in rich mobile app experiences around bookings and loyalty programs, but are still lacking in on-site mobile services. And there are thousands of hotels that don't offer mobile capabilities at all.
This is not a criticism, but an opportunity to upgrade the hospitality operations model to one that incorporates digital technologies more consistently, robustly and seamlessly.
This opportunity surpasses the use cases beyond pandemic recovery. We can go further by augmenting the experience for travelers, while also streamlining operations for hotels.
Instead of an ancillary feature, technology can become the vehicle of delivering services and a principal mode of interaction throughout a guest's stay.
With digital hospitality, we can deliver a more efficient, convenient, personalized and modern experience to the guests we're all eager to welcome back.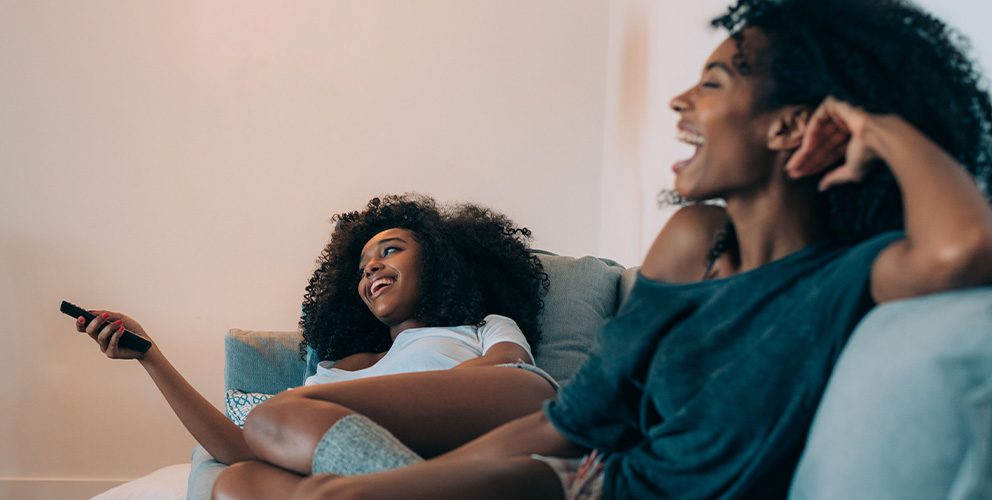 The guest experience of digital hospitality
In the past year of near isolation, we've grown accustomed to working online, accessing our entertainment on demand, and ordering doorstep food delivery.
These digital experiences have become a staple of our everyday lives. And they're sure to be expected by guests anywhere they stay going forward.
The digitization of service is not new to travelers — we're used to it in every aspect of air travel and transportation. Digital hospitality is an extension of that experience, giving travelers the convenience and autonomy to choose when and how and where they interact.
Much has been said about "touchless" transactions and capabilities. But temperature sensors and facial recognition cameras sound more like an episode of Black Mirror than hospitality. There are other, more graceful, touchless experiences to consider that offer guests the choices and options they're looking for most.
Communication
Basic messaging technology has advanced to a point where interactions with chatbots no longer feel robotic.
You can use your app, email and text to communicate with guests before, during and after their stay. Give them immediate confirmations and status updates. Set up AI chats for frequently asked questions, like how to connect to your Wi-Fi network.
Check in on their needs and experiences, even conduct micro-surveys, so your staff has the chance for timely service recovery.
Check-in
Starbucks has shown us that ordering ahead and picking up on the go increases transaction volume — and customer satisfaction.
Advanced check-in via text or app can similarly limit contact and queueing, even without digital key upgrades.
All the guest needs to do on arrival is pick up their key cards, without the extraneous overhead of manual keyboard entry at the front desk.
Wayfinding
In public areas, digital wayfinding and other smart signs can reduce physical contact without compromising convenience or efficacy.
Incorporating real-time location services, or creating a QR code to an online map of your property, can help orient and navigate guests through their stay.
Reassurance
For a while, guests will look for reassurance about their safety, wanting to know about the cleanliness of their room and public areas, the HVAC air quality and circulation, and contactless services available.
You can broadcast these messages on the in-room TVs, your app and digital signage throughout your property.
Offer reserved access to your fitness room, pool, spa, business center or table seating. Provide the latest information about the safety protocols in place at your hotel, and in your community.
Convenience
Whether through your in-room TV platform or your mobile app, you can give guests easy access to digital hotel directories, guest request features, scannable QR menus and account reviews.
Use these platforms to also integrate your smart room controls for room temperature, lights, window shades and mobile TV remote.
Highlight digital concierge services guests can access via voice controls, AI text chats, video calls, or requests through your app or TV platform.
Entertainment
Evaluate your in-room entertainment to assess if it matches or exceeds guests' at-home programming and streaming experiences.
Consider the importance of offering robust streaming solutions for OTT content, and enhancing the quality and diversity of your on-demand videos and TV programming.
Wellness
Balancing our mental, emotional and physical well-being has become a major focus in the wake of challenges brought on by the pandemic. As such, integrating wellness technology as an in-room offering could be a differentiator for your property.
Based on the type of traveler you most frequently have, this could be as advanced as installing Mirror or Peloton equipment in select guest rooms.
Or it could be as simple as adding a library of wellness videos to the in-room TV, including on-demand cardio workouts, guided meditations, resistance training, yoga practices and more.
Food delivery
For hotels with on-premises food and beverage services, give guests a way to order and pay via mobile or on-screen with POS integrations on your TV platform.
Incorporating food delivery securely and seamlessly into the hospitality environment can be a differentiator without carrying the burden of full F&B services.
We're already seeing positive innovations of ghost kitchens in the lodging space emerge. Partner with local restaurants or delivery services in your community to offer great deals and service experiences to guests on site. Use your app, QR codes or TV menus to direct guests to preferred ordering and delivery options.
Transportation
Travelers have previously relied on the concierge, local taxi companies, hotel shuttles and valets for transportation needs. Now we're used to the ease of Uber and Lyft, and the privacy and control of self-parking.
Use your app or in-room TV to provide guests information about your property's transportation, promote companies you have a relationship with, and make contactless requests for prompt valet services.
Business
Options like mobile check-in, digital keys and voice controls are more appealing to frequent business travelers than casual vacationers, and may be worth considering for properties with high volumes of this segment of travelers.
Creating a productive space to attract "bleisure"-seeking guests could drive a new use case category for hospitality. Here, verifiable secure connections on your Wi-Fi network will be key for travelers needing VPN access and video conferencing.
For those seeking an alternative office, offering daytime-only reservations can provide high-quality service with a comfortable work-from-home feel.
Events
For conference and group services, the digital experience is now essential. It's expected that many events will become hybrid, with both in-person and virtual attendance options.
To create flexible offerings, have easy connections to livestream and video conferencing platforms both in your event spaces and in your guest rooms.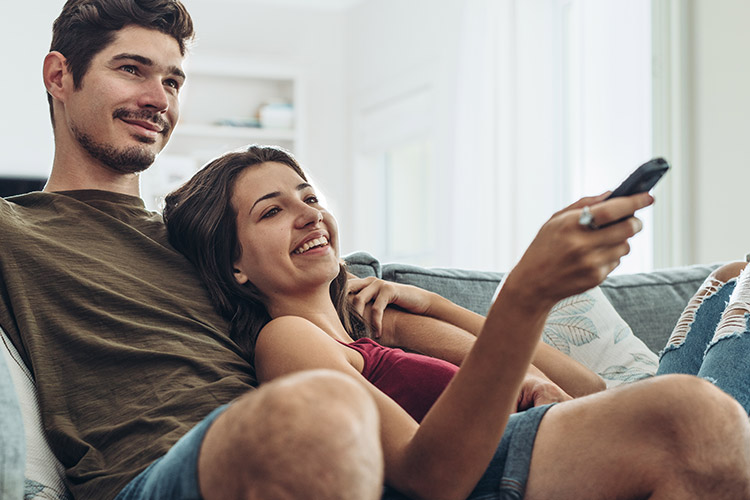 Why now is the time to shift our business model
Digital hospitality is not a product choice at different points in the guest journey. It's a business model. Those flags, boutiques and resorts that choose to reimagine the delivery of digital hospitality will have a sustainable advantage over those that don't.
Digital hospitality goes beyond reacting to a crisis situation and instead making changes that are right for travelers and good for business — some that have been a long time coming, and that we now have the incentive and opportunity to embrace.
Our data shows that guest usage of technology over the past year has increased, up 10% for video on demand and 200% for streaming content, accompanied by significant increase in bandwidth consumption per guest, and the use of contactless features like mobile TV controls, digital directories and in-room guest requests.
The good news is that much of the technology for digital hospitality is already enterprise grade and ready to support an industry transformation.
Systems have been time-tested. Smartphones and text messaging are ubiquitous. Digital signs are hardened and affordable.
Online and on-screen guest services have been around since the 1990s, and mobile controls and features have been around almost as long. Casting has been in the hospitality market since 2015, as have voice assistants and robots for cleaning and delivery services.
IoT has evolved and been greatly refined in the past couple years, with innovations coming into new and exciting spaces for hospitality.
The technology is here for digital hospitality. But to make it all work, the first step is to get the basics right. Regardless of your chain scale or location, a strong and reliable internet network is table stakes.
There are more connected devices — both guests' and hardware — than many current Wi-Fi networks can handle supporting.
Outdated PMS cannot work seamlessly with modern technologies. Being able to integrate guest experiences seamlessly is critical; otherwise, you end up with cracks in the guest journey, and finger pointing between vendors.
Picking the right partners and platforms will lay the groundwork for your long-term success.

Connections that matter
Connected technology is here and needs to be part of a hotel's go-forward strategy.
Remember that when you implement new technology, it must co-exist in a technology ecosystem of sorts with your current technology.
It's important to have integration and roadmap discussions in addition to stand-alone product demos so you can make wise choices that will allow you to evolve and expand your offerings.
Look for platforms and providers that integrate well. There's a spirit of collaboration happening with technology in the industry. Good partners accomplish better faster.
A company well-versed in connected technology should also be able to provide system data so you can be confident everything is working before a guest walks in the room. They should also provide guest usage data, so you can see how much your technology investment is being used and make informed decisions on future additions.
Choosing vendors with a cooperative attitude that look at the holistic picture and keep your needs in mind makes a big difference.
Let's not forget that your staff is eager to get back to work…but not busywork.
Consider how often you're putting valuable human resources toward repetitive tasks that can easily be aided, or even better served, by technology. How much efficiency is wasted while guests are queueing at the front desk. Or how much customer satisfaction is lost with long wait times for resolving a guest request.
The essence of hospitality is the feeling of being taken care of. The goal is not to replace people, but to create opportunities for efficiencies and guest satisfaction.
By optimizing your front-of-house and back-of-house systems, you can make sure technology is working for your staff, not the other way around.
A digital hospitality operating model gives your staff more time to focus on what technology can't yet do — to notice the tired traveler, to assist a family with an extra hand, to make a new city feel more welcoming. To get out of the cycle of busywork and return to the spirit of true hospitality: Providing thoughtful care.

High hopes and big possibilities
We know technology cycles more rapidly than buildings. Software, cloud technology, artificial intelligence and mobile devices are advancing at an alarmingly fast rate, while the same building infrastructure may be in place for many years.
But we can't allow technology to get stale and be an afterthought in the delivery of hospitality. We have to work together to weave technology into the fundamental operating system of hospitality.
These digital transformations to operating models could not only help differentiate a hotel from a competitor, but also upgrade the category definition of the hospitality experience altogether.
Anxiety of recent months is shifting to enthusiasm for possibilities on the horizon. We have the tools, the motivation and, now hopefully, the confidence to take the next big step forward.
I look forward to working with my colleagues and partners to enabling this exciting new future.
And I look forward, as a traveler, to experiencing it with you.
Read more about digital hospitality here.