HOSPITALITY TECHNOLOGY (September 29, 2020) – As Americans slowly return to travel, guest expectations surrounding the experience have changed significantly. From the time they begin their first internet search to the time they leave your property, they desire a clean, safe environment filled with personalized touches and minimal inconveniences. To deliver on these expectations, however, may require that hotels rethink the way they have "always done" specific processes. The new hotel guest experience might also require an investment in new technologies.
Guests expectations for a more contactless and digital experience have also carried over into the way they want to interact with their guestroom and the hotel's onsite amenities. Housekeeping is an area where guest expectations have changed. Guests are now hyper-sensitive to when and how their room was cleaned.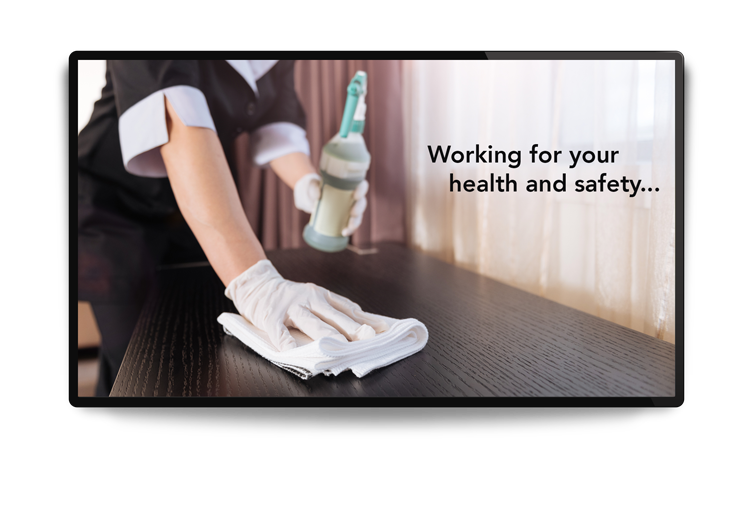 "Don't let guests wonder if you've changed your cleanliness and safety practices," says Kara Heermans, VP User Experience & Product Management, SONIFI. "Be open about your new protocols, display messaging prominently, and frequently remind guests about your commitment to their safety and comfort, so they can truly relax at your hotel."
"Cleanliness has always been a priority and guest expectation, but now guests want to know more details: When was it cleaned? How was it cleaned? Is it really clean?" she says. "Housekeeping will become more visible and transparent. It used to be done during down times, but it's going to be more like a theater now, allowing customers to see and appreciate the efforts that hotels are going through to make sure that the hotel is clean."
And while a clean room with contactless amenities is of the utmost importance to guests, it's also important to remember that they may be spending more time in their room than they would have pre-pandemic, which will also be changing their expectations. Offering simple casting from your personal devices or secure and fast Wi-Fi are all important factors to the experience as well. The efficiency created by these tech offerings helps keep customer service high. Data is already proving this to be the case. "We've found that casting usage has dramatically increased this summer, with guests casting 40% more apps and watching casted content for twice the amount of time, compared to pre-pandemic data," Heermans says.
Hotels might also want to consider optimizing their channel lineup to provide curated programming that is most relevant to your specific hotel's guests, Heermans adds. And with theater attendance in limbo, video-on-demand content is even more relevant to offer now for guests to enjoy exclusive entertainment in the safety of their room.
Read more about the new hotel guest experience here.