TORONTO (June 26, 2017) — Today, SONIFI Solutions, Inc. announced website pairing for STAYCAST, hospitality's leading in-room streaming solution. With website pairing, guests simply visit a website to connect to the in-room TV – no app required.
"Guests already love the simplicity of STAYCAST – they can easily stream their own content without having to enter personal credentials into the hotel room TV," says Kara Heermans, VP of Product Management and UEX at SONIFI. "But as app fatigue grows, guests and hoteliers wanted an option that would not require any additional app downloads to connect. The website pairing innovation came directly from listening to our customers and their respective guests."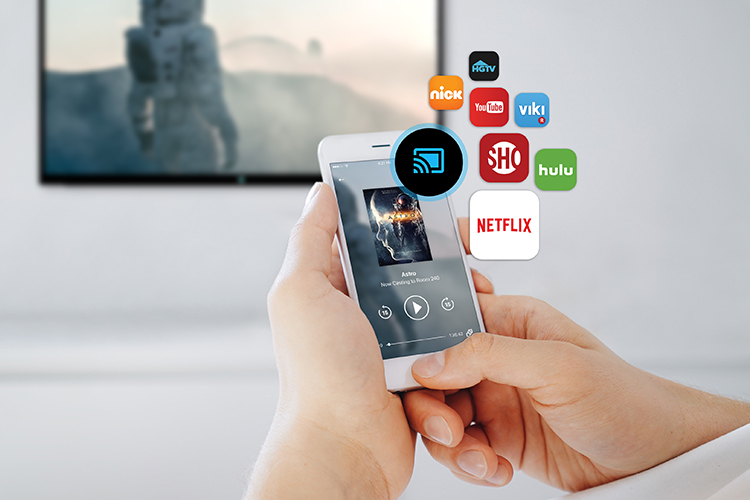 SONIFI's website pairing technology works with any mobile browser and is backwards compatible with existing STAYCAST installations with no additional requirements.
With website pairing, hotels have yet one more way to provide a safe and secure streaming experience. STAYCAST enables an isolated connection between the TV, the Chromecast and the guest's mobile device, so that guests can only stream to the TV(s) in their own room. Hotels can now choose to enable that isolated connection via website pairing, via integration with their own app, through Wi-Fi authentication, or via a SONIFI app – whichever option aligns with the guest experience they wish to create.
"Making it easier for guests to watch their favorite content in their hotel room is just one example of our desire to help hoteliers build memorable guest experiences," says Heermans. "SONIFI has made it a priority to relentlessly pursue ideas that simplify technology – through innovation, integrations, key partnerships, and quality service and support."
Website pairing with STAYCAST is now available worldwide – for more information, on STAYCAST and web pairing, click here.
View press release on PR Newswire.