[Aug. 7, 2018] Kara Heermans, VP of Product Management & User Experience at SONIFI Solutions, shares her thoughts on why hotel owners and operators shouldn't be focused on one thing particular with in-room technology. Rather, why decision makers should focus on the convergence of tech solutions and platforms for a holistic approach.
… "Guests expect the same kind of utility, convenience and delight that they are used to from technology in their personal lives," added Kara Heermans, SONIFI Solutions. "They expect technology to just work, and for it to enhance their stay while traveling. It's also worth noting that anything appearing on a screen needs to look crisp in the same way their TVs or tablets do at home. We've focused a lot of effort on bringing visually compelling experiences with our flexible menu screen options, as well as integrating various technology experiences, such as OTT streaming, room controls, voice assistant, etc., to offer a seamless guest experience that works."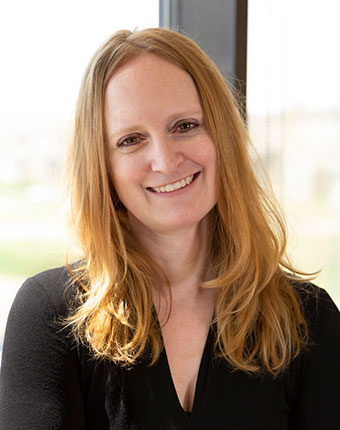 "As a provider who has focused a lot on video technology, we see voice technology as a complementary means for the guest to communicate and interact with the hotel," Heermans said.
"In terms of IoT, we are seeing more and more devices that are connected entering hotels, which creates an opportunity to better monitor and support these devices, as well as create more integrated experiences," she said, noting SONIFI recently integrated with several energy management solutions. "This allows us to automatically turn the TV off and save some power if the guest is not in the room. It also allows the guests to control the thermostat with a TV remote. These are small ways in which connected devices can enhance the convenience for guests while saving some money for hotels."
Heermans pointed out that guests are used to a lot of technology in their everyday lives. "We believe the balance should follow common consumer experiences. For things that most of the population expects to be able to access via technology, there should be a technology option," she said. "For example, if a guest wants to tune to a different TV channel, they can use the TV remote or utilize a voice assistant (like Alexa or Google Home) to do the same action. But hotels (and providers to hotels, like us) should never forget the spirit of hospitality and allow rooms to just become commoditized places to sleep. Whatever the hotel's brand or personality might be, including a personal touch reminds guests that they are being cared for and is something that both technology and staff should play a part in. Even something as simple as 'welcome back' appearing on the TV screen to a returning guest can make a lasting impression and give that personal touch."

Heermans added that having access to a lot of data is fine, but a few actionable insights are better. "We see two main levels of challenges: first, consolidating data from disparate systems, often running different aged systems (such as various versions of PMS) to glean a holistic picture; second, understanding how to apply data at both an aggregate and individual level to improve the guest experience or hotel operation," she said. "Data will continue to offer us insights into what guests want. It will take curiosity to find new trends and build on them."
Heermans agreed. "If you accept specific feedback on guest preference, you should act on it. Otherwise, the guest gave up something for nothing, and it is an unmet expectation," she said. "Second, if you're relying on other observed data (or implicit data like product usage), you need to be sure about a preference before you act on it. We like to recommend starting with experiences that are low stakes but can deliver delight. For example, if a guest continues to tune to ESPN, make it more accessible in the menu."
Read the full story on Hotel Business.