SAN DIEGO (March 13, 2018) SONIFI Solutions, Inc. and Volara recently implemented an innovative solution for the Viejas Casino & Resort's new luxury tower by bringing together Amazon Alexa powered by Volara's software with SONIFI's in-room interactive television experience.
Willows Hotel & Spa, which opened earlier this year, seeks to offer its guests an enhanced luxury experience. Each guest suite features an Amazon Echo device connected to the hotel's existing technology by Volara's software, which also manages hotel-specific interactions and safeguards guest privacy.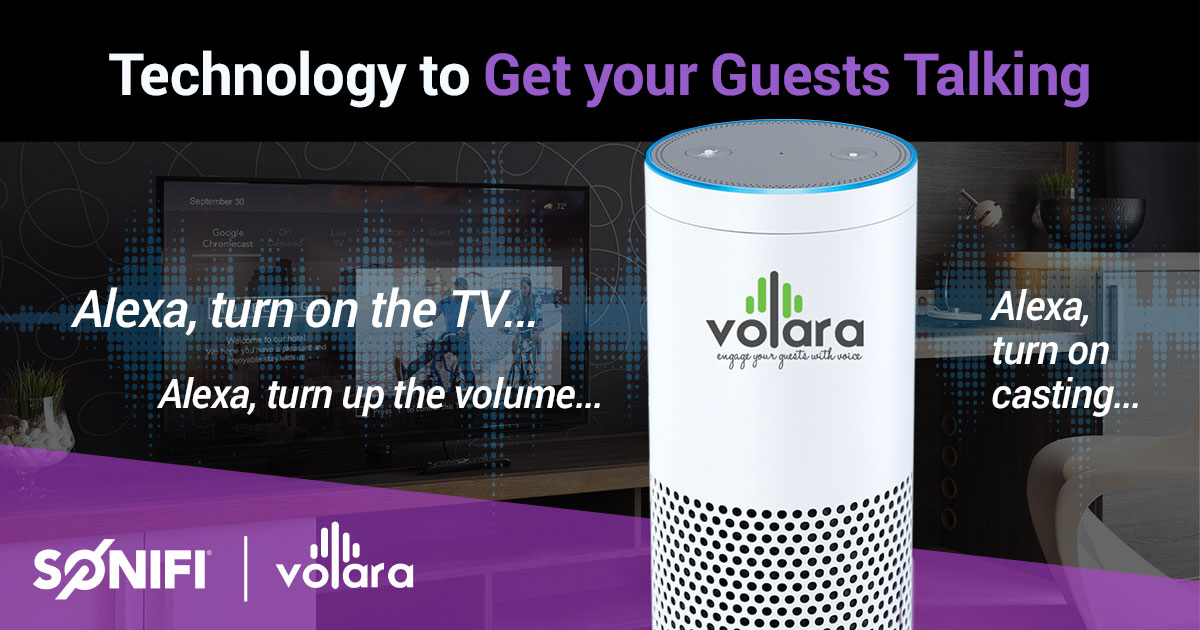 "Our aim is to provide a truly luxurious experience for our guests. It doesn't get more luxurious than being able to turn on your television and tune to your favorite channel without lifting a finger," said Ricky Borja, Vice President Hotel Operations at Viejas Resort and Casino. "The Willows Hotel and Spa at Viejas is proud to be the first hotel in the world with the Volara-SONIFI integration that allows hotel guests to navigate the television just by speaking in their room."
"The combination of voice and video allows new possibilities for guest experience, convenience, and delight," said SONIFI's VP User Experience & Product Management, Kara Heermans, "and we are pleased to be collaborating with Volara to deliver these benefits to forward-thinking hoteliers and their guests."
"This will differentiate leading edge hotels from the rest of the market. Volara is proud to work closely with SONIFI to get hotel guests talking!" said David Berger, CEO of Volara.
For more information about what voice can do in hospitality, please click here.
View press release on PR Newswire.
. . .
SONIFI's technology at the Willows Hotel & Spa at Viejas has also been featured on: