Interactive Solutions
Commscope & SONIFI partner to deliver integrated solutions to Grand Hyatt at the San Francisco International Airport
News
A modern masterpiece of technology and hospitality, the Grand Hyatt hotel connected to SFO was built to deliver the ultimate luxury experience for today's super connected business traveler. On-airport convenience, stunning bay views and world class dining were just the beginning, though; this exclusive destination needed networking infrastructure solutions that would set it even further apart from the competition when the Grand Hyatt SFO opened in October 2019.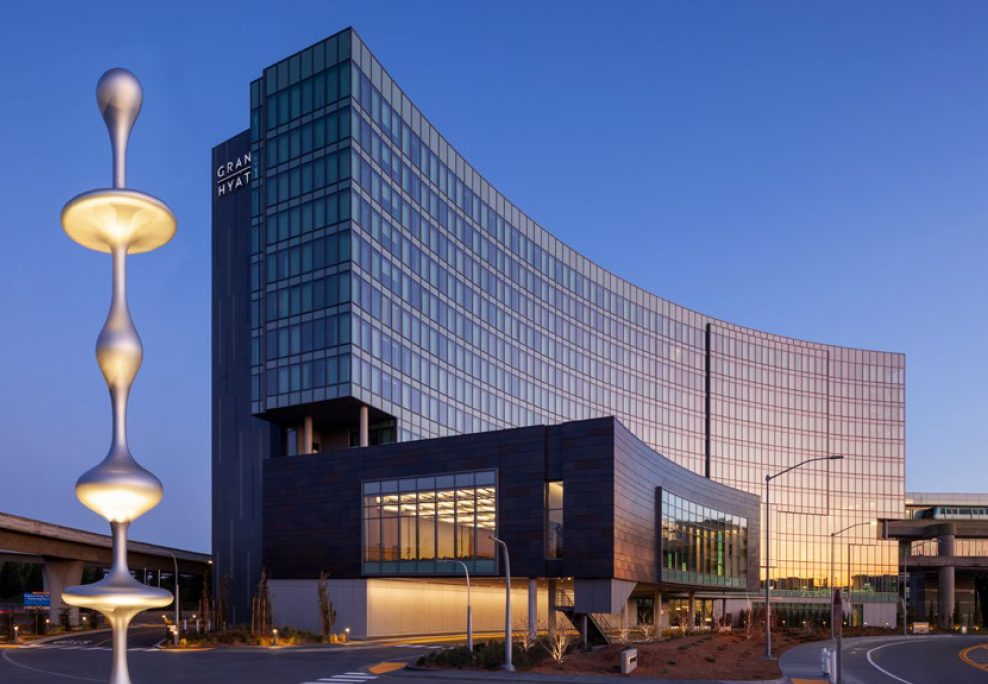 As a longtime technology partner to SFO itself, CommScope was uniquely positioned to bring a comprehensive range of innovative wired and wireless networking solutions to the table. Working in concert with partners Webcor Builders, WPCS, SONIFI Solutions and DAS Simplified, CommScope was able to put forward an integrated, future-ready ecosystem of solutions that could power exceptional Wi Fi, indoor LTE/5Gready cellular, and flexible A/V networks throughout the Grand Hyatt property.
A converged IP network delivers a personalized, intuitive and interactive guest experience with Hyatt's In Room Entertainment (IRE) platform and SONIFI's STAYCAST solution.
Read more about this case study here.