[June 15, 2018] Hotel Business discussed a number of new initiatives and smart technologies that the hospitality industry is making towards supporting the environment. SONIFI Solutions and Telkonet's partnership and efforts to save energy were showcased.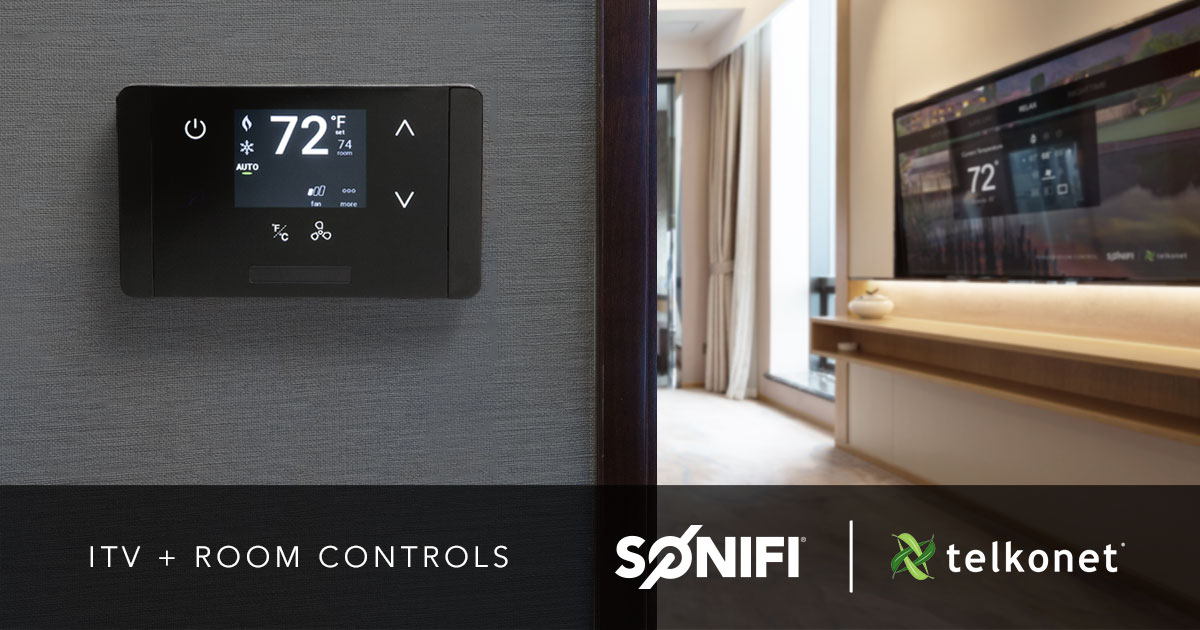 Telkonet and SONIFI Partner for Energy Savings
SONIFI Solutions has collaborated with Telkonet Inc. to make hotel rooms smarter and more connected, by combining energy-management solutions with in-room guest entertainment systems. Telkonet's EcoSmart technology uses intelligent automation and communicates a room's accurate occupancy status to thermostats, lights, signage and other integrated in-room devices. Other integrations currently being deployed include the ability for guests to change in-room environmental settings via SONIFI's STAY Interactive Television interface.
"SONIFI aims to simplify technology for hoteliers with innovative and integrated solutions that make an impact without affecting their operational procedures or requiring a lot of staff attention," said Kara Heermans, VP of user experience & product management. "Teaming up with Telkonet is a unique opportunity to offer our clients a simple and automated energy management option delivering sure savings."
Read the full story on Hotel Business.