[Feb. 26, 2020] HoneyBadger Technologies is an innovative digital integration company that specialises in offering the hospitality industry in-room entertainment, guest internet facilities, and streaming solutions. They are an Australian company with over 16 years of experience and currently powering rooms and TVs across Australia, New Zealand, Japan, Fiji and Samoa.
The ever-increasing expectation of hotel guests and in particular MilleXZials for a personalized experience necessitates all levels of hotels to have a broader range of technology available.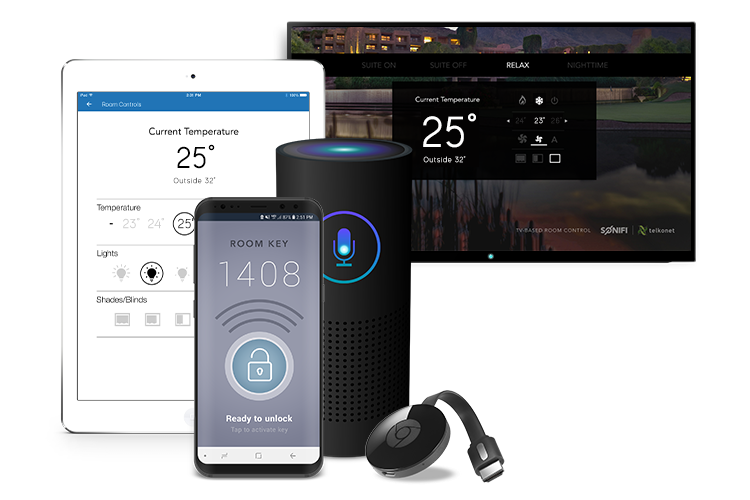 Because a digital integration system can be complex, it's important to choose a system that uses state-of-the-art technology and is upgradeable. This will extend the lifespan of the solution. Our system servers are 99.9% stable and offers cloud back-ups, which means your guests will be able to make full use of our technologies all the time.
HoneyBadger Technologies offers you a flexible solution that can be customised to meet your needs. We guarantee to bring you a new digital experience that enables you to add new levels of information and entertainment for your guests. Our interactive guest compendiums are easy to navigate and will only add value to your guests' experiences and therefore your business.
As part of our suite of products HoneyBadger Technologies delivers premium streaming TV solutions to the hospitality market. SONIFI's STAYCAST powered by Google Chromecast delivers guests the ability to stream over 2,000 apps to their hotel TV – "Just like at home". Our iTV and IPTV solutions ensures a memorable guest experience.
Enhance your guests experience with an in-room digital concierge experience that is designed with sophistication and luxury and is completely customised to your needs. We also offer full room integrations such as room control and voice commands through our integration partners.
Our technologies are able to deliver your choice of TV channels and content from multiple sources over existing COAX, Fibre, Structured Cabling and Wi-Fi networks. This flexibility and various hybrid options ensures a cost effective and more sustainable network utilisation. This in turn provides you and your guests with the freedom to access digital entertainment anywhere and anytime on your network. No matter what style or size of hotel.
Every hospitality business is unique and HoneyBadger Technologies provide you with the opportunity to fully customise your management system to your needs. From customising your welcome message that is viewed within each guest room, to a digital compendium and in-house advertisements, you have the opportunity to truly show off your business and communicate your brand to your guests.
Read the full story on AccomNews.