[June 21, 2018] Dozens of hospitality industry technology vendors released new and updated products this week during HITEC, the Hospitality Industry Technology Exposition and Conference, which is taking place in Houston.
The event convenes more than 6,000 hospitality financial and technology professionals for education, product demonstrations and networking.
Here is a roundup of some of the notable news from exhibitors:
SONIFI Solutions is partnering with Volara to offer voice-activated room control solutions to its hospitality customers. The partnership combines SONIFI's guest room technology and Volara's voice-activation capabilities so hotels guests can make requests, control the room environments and access information using technologies such as Amazon's recently announced "Alexa for Hospitality."
"Voice brings the opportunity for hospitality to come back to the hotel room, where I think a lot of hotel rooms have become just places to stay. It's become commoditized," says Roy Kosuge, chief commercial officer for SONIFI."The idea of a concierge in your room or speaking to a system that does things that are more personalized … has the ability to bring that spirit of hospitality back into the room." SONIFI Solutions provides interactive televisions, internet services, streaming and other guest solutions to more than 4,000 hotels, including major brands, independents and casinos.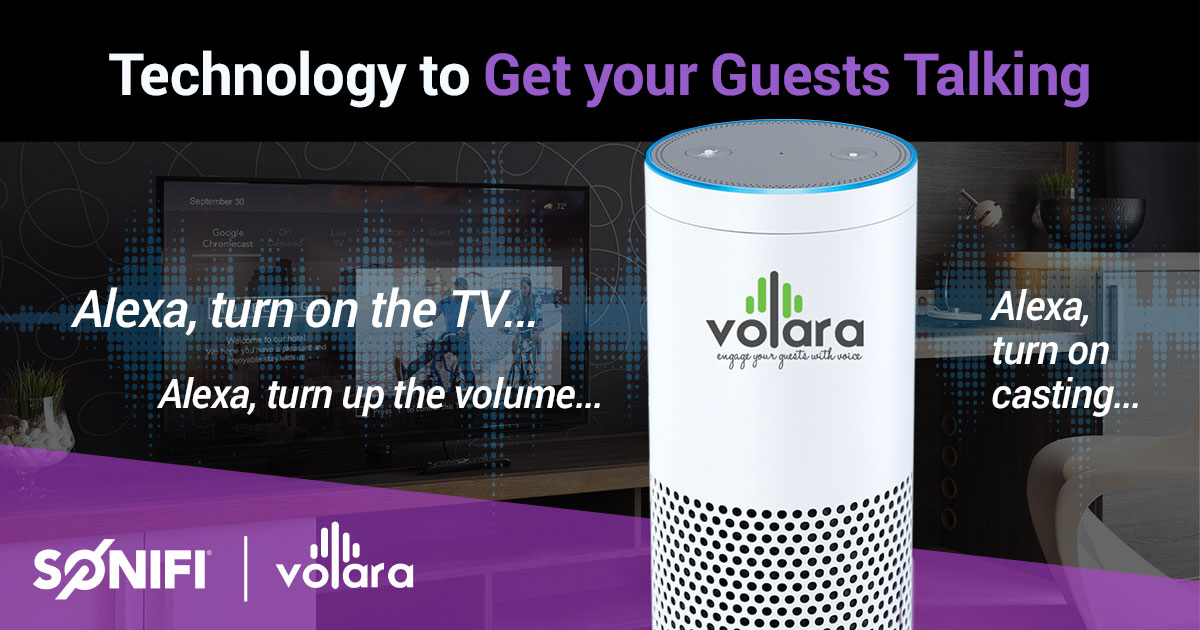 Cendyn, a provider of hotel customer relationship management and sales platforms, has released the next generation of its Cendyn Engage guest intelligence solution. The system has been updated with an enhanced user interface, reporting, rules engine and personalization options. Engage integrates with other hotel systems to help staff create personalized encounters and upsell offerings based on guest history, preferences and loyalty status. "The right approach to personalization is critical for hotels to balance customers' increasing demand for unique, tailored experiences and apprehension around the use of personal data," says Charles Deyo, president and CEO at Cendyn."Cendyn's Engage solution helps hotels navigate this elegantly with customer service and upselling, so guests feel known and valued, not overly monitored. Our technology will always strive to enhance the strength of hospitality teams and help them put the guest at the forefront of what they do."
Nuvola, a hotel management and guest engagement software company, has released Concierge, a new product to assist a hotel's concierge team in coordinating guest itineraries. The system is integrated with Yelp and OpenTable to facilitate management of restaurant reservations. It also handles spa appointments, transportation and room amenities. "The addition of Concierge to our product line is an important step toward our goal of streamlining the hotel operations process," say Nuvola CEO Juan Carlos Abello. "The concierge team needs its own management system that is smart and user-friendly in order to be effective."Concierge can be purchased as a separate module to use with existing management systems or as a complement to Nuvola's existing platform. Nuvola is one of the hospitality solution providers integrated with Amazon's newly announced "Alexa for Hospitality."
A new solution from Samsung Electronics America and Alice, a communications and operations platform for hotels, uses smartwatches to improve staff communications, speed responsiveness to guests and improve customer service.The LTE-capable watches are worn by hotel employees in departments such as housekeeping, maintenance and bellman service to expedite their ability to respond to requests and solve problems.The solution combines the Alice hotel platform and the Samsung Gear S3 smartwatch. When a guest request or urgent need arises, the watch silently vibrates and the appropriate employee can tap the watch to indicate they will handle the issue. The system also allows managers to track tasks in real time until service is completed. "Samsung and Alice are not just delivering a watch as an access point into the hotel's infrastructure," says Alex Shashou, president of Alice. "We are providing three main benefits to hotels, including returning time to the staff so they have more time to execute better service. We are giving the staff back their hands, so there is one less thing to carry or break. And with a hands-free wearable as their main communications tool, we are restoring eye contact to hospitality – enabling the smile between the guest and the hotelier that has so long meant hospitality." Viceroy Hotel Group will be the first to test the wearable solution with deployment at the Viceroy L'Ermitage Beverly Hills.
Opera Reporting and Analytics Cloud Service is a new offering from Oracle Hospitality. The product allows hotel management access to business data and performance metrics, intuitive data visualizations and customized reporting to optimize operational efficiency, enhance the guest experience and drive revenue. "Opera Reporting and Analytics was developed with the goal of simplifying reporting, creating a common reporting platform for both our restaurant and hotel customers and integrating with Opera platform to provide actionable insights to the hospitality industry faster than ever," says Laura Calin, vice president strategy and solutions for Oracle Hospitality."With these new tools hotel staff at every level can make more accurate and strategic decisions that align to corporate growth objectives while enabling meaningful guest interactions that enhance guest loyalty."
Angie Hospitality and Iris will now work together to combine's Angie's virtual assistant technology with Iris' Guest Experience Platform. The partnership will allow hotel guests to make verbal or touch-screen requests for things like room service or restaurant reservations via Angie, which is integrated with property management systems and point-of-sale platforms. Angie's voice and touch-screen functionality can also be used to control guest room amenities such as televisions, lighting and thermostats. "We are very pleased that Angie has chosen to partner with Iris and to include our Guest Experience Platform in their solution. I am impressed with Angie's virtual assistant and their market-leading combination of voice and touch-screen technologies," says Chris Newton-Smith, CEO at Iris. "We value the opportunity to work alongside a company like Angie that shares our commitment to enhancing the guest experience and improving hotel operational efficiency."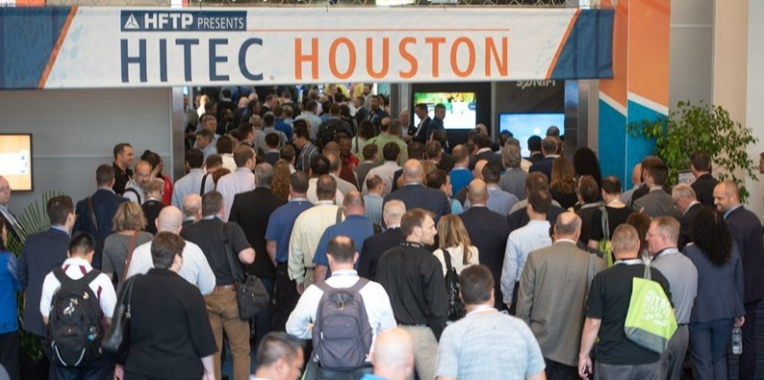 TravelClick, a global provider of data and revenue-generating solutions for hotels, has released the latest version of TravelClick Loyalty that now allows hotels to create a cashback loyalty program with automated points redemption during the booking process. The "Reward and Redeem" option allows guests to clearly see how many points they've earned, select the room that they would like to book and use some or all of their points to pay for the room. Guests can also convert points into cash. "While loyalty is right for most hotels, many of them struggle to find a program that seamlessly works with their CRS and CRM, and also meets their business needs," says Greg Sheppard, senior vice president of business intelligence and guest management solutions for TravelClick. "With this Reward and Redeem solution, hotels of all sizes can quickly establish a loyalty program that helps to drive repeat business."
Proxce has upgraded its Guest Experience Platform to make it easier for hotels to configure simple personalization events for guests using a drag-and-drop interface. The system follows a rule-based approach – if this happens, then do that – which triggers actions based on knowing who the guest is, where they are and what is relevant. Examples include automatically checking in a guest and downloading the electronic key once the guest enters the hotel lobby for the first time, or sending the guest an offer when they enter the hotel restaurant. "In addition to the prepackaged use case and solutions for frictionless check-in provided by Proxce, our customers have been very innovative in creating new use cases, thanks to the ease of use of the platform. We are excited about bringing an agile method of unlocking the potential of our customer's existing IT and hardware investments," says Mohit Garg, Proxce co-founder and CEO.
Read the full story on Phocus Wire.