LOS ANGELES (SEPTEMBER 5, 2018) — SONIFI Solutions Inc., reached a milestone this week when its industry leading streaming solution, STAYCAST™ powered by Google Chromecast, crossed the 100,000 rooms mark. With deployments across North America as well as international regions including Australia, Middle East, United Kingdom, South Africa and Europe, STAYCAST continues to deliver guests their preferred OTT content with an easy-to-use, safe, and seamless experience.
To date, more than 840 unique apps have been streamed by guests across SONIFI's installed base. In addition to popular apps like Netflix, YouTube and HBO, travelers are interested in content reflecting a vast variety of regional and personalized interests. Content in more than 32 languages has been streamed, denoting a growing usage by international travelers. Highly personalized use cases are represented across the breadth of app categories streamed, with apps ranging from children's, fitness, sports, business, and games.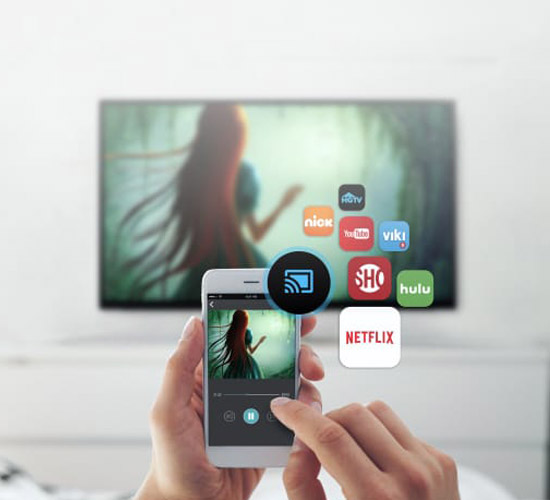 Guests have noted their appreciation for the ability to use their own devices and apps to control the in-room TV. Recent travel reviews highlight customer satisfaction around STAYCAST as an amenity:
"The best thing about the room though was the Google Chromecast so we could watch Netflix from our own device…."
"The bed was comfortable, good size tv, and the TV had Google Chromecast which I love so you can stream anything you want…"
"This product stemmed from hoteliers asking for an uncomplicated way to offer guest streaming," said Kara Heermans, SONIFI's VP of Product Management and User Experience, "and we're pleased to see it delighting guests and hoteliers alike." On-going advancements delivered since initial launch by this system agnostic product include diagnostic heat maps displaying Wi-Fi signal strengths across the property, simplified pairing methods for easier guest access, and detailed usage and analytics.
View press release on PR Newswire.